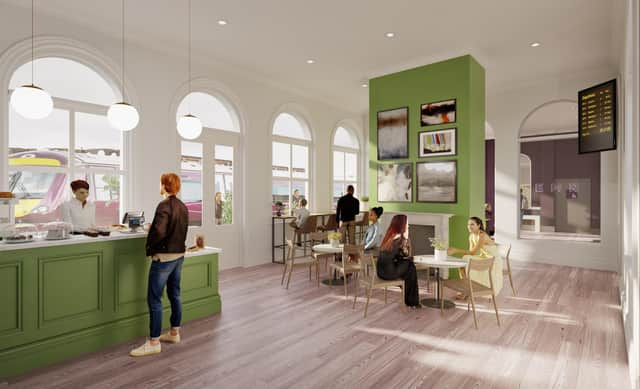 The spend has been announced today (Tuesday, January 7) by East Midlands Railway (EMR), the region's train operating company.
It is being funded by the Government's multi-billion Town Deal scheme.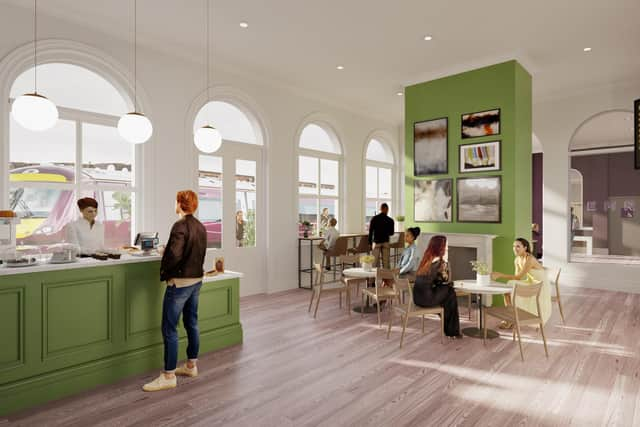 The project at Boston Railway Station – a collaboration between EMR, Boston Town Deal, Boston Borough Council, The Railway Heritage Trust, and Network Rail – will include:
- A new community café and bookable community space
- Improved toilet facilities
- Two new start-up offices
- Customer waiting facilities
There will also be wayfinding and accessibility improvements and mechanical and electrical enhancements, with upgraded heating, ventilation, IT, and security systems.
EMR says it has been in consultation with Boston Town Deal, the borough council, and The Railway Heritage Trust, plus Sustrans and The Lincolnshire Community and Voluntary Service and Accessibility Panels, to 'ensure the vision of the railway station was shaped by the local community'.
Will Rogers, managing director for EMR, said: "We're delighted the investment at Boston Railway Station has been approved and we're excited to work alongside the Town Deal and Boston Borough Council, The Railway Heritage Trust and Network Rail to significantly improve the facilities for our customers.
"The development will transform Boston Station as the gateway to the town, by encouraging integration with the surrounding community and offering an improved customer experience to all station visitors."
Neil Kempster, chairman of Boston Town Deal said: "The refurbishment of Boston Railway Station will have a significant impact for the town for both local people and visitors to Boston.
"Enhancing this key transport link into the town was seen as an important strategic aim for the Town Deal which will have a positive impact on the town centre.
"With these improvements, the station will offer a better experience for everyone, whether making a journey or making use of the community facilities on offer.
"This project will enhance the railway station's role and will bring increased footfall into the station. We look forward to seeing the work progress."
Coun Paul Skinner, leader of Boston Borough Council, said: "Having a welcoming and inviting railway station is important to our residents who use the station, as well as shoppers and visitors to the town. For many visitors, their first impression of Boston starts then they arrive at the station, so it is vitally important they have a good experience.
"I'm absolutely delighted that by working with partners through the Boston Town Deal that East Midlands Railway is able to make these investments which will benefit the town."
Robert Goulding, station and depot portfolio surveyor for Network Rail said: "Delivering a better station for rail passengers in Boston will make a huge difference for the community and visitors to the town.
"Working with expert partners, this investment will not only provide comfortable, modern facilities to wait for a train, but it'll also allow local people to connect in dedicated spaces. I'm looking forward to seeing the transformation get underway."