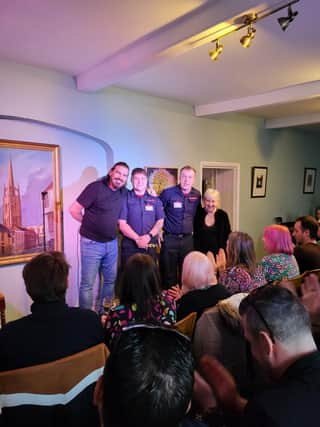 The Priory Hotel, run by Paul Hugill MBE, offers employment and volunteering opportunities for those who would have been overlooked elsewhere, including those with mental health struggles and prior criminal convictions.
The Neighbour's Kitchen, run from the Priory, offers a hamper of fresh food to families in the area who are struggling, and the team at the Priory have seen many selfless people offering their support over the past few years.
Which is why Paul and the team hosted an awards night at the Priory on Tuesday May 2 to recognise those who have gone the extra mile to help those in need.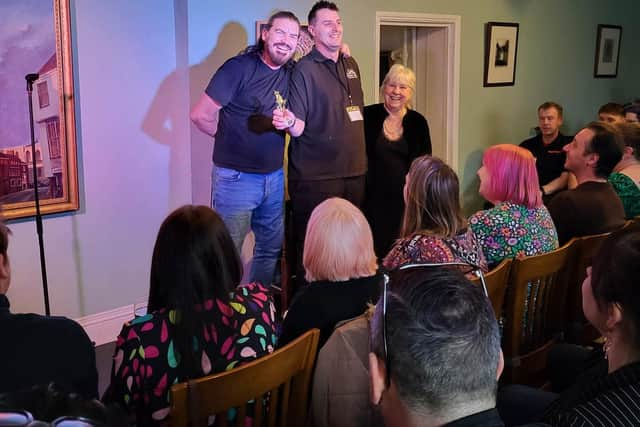 There were several awards handed out during the evening, including for Liz Horton, who was a part of the team right from the start of the first lockdown, prepping vegetables and preparing meals for the community.
Louth Fire Station's crews, who "worked tirelessly during the pandemic to redistribute excess food from suppliers and wholesalers to groups like the Neighbour's Kitchen and Trinity Centre", were also commended, as well as Janine Sutton, a current member of the voluntary delivery driver team who has given hours of her time to deliver food and befriend those in need.
Another member of the Priory team who was commended on the night was Benjamin Smith, who started at the hotel as a potwash and has worked his way up to sous chef. Ben worked seven days a week during the pandemic, moving into the hotel with Paul and his family, helping prepare thousands of meals for people during lockdown, something he continues to do to this day.
Deborah O'connor, the Co-op's Louth community pioneer who has supported the Neighbour's Kitchen as well as other groups around the town, also received an award, as did Lindy Rack, one of the founding directors of the Neighbour's Kitchen and who has compiles the list of meal recipients and coordinates all the volunteers to deliver them.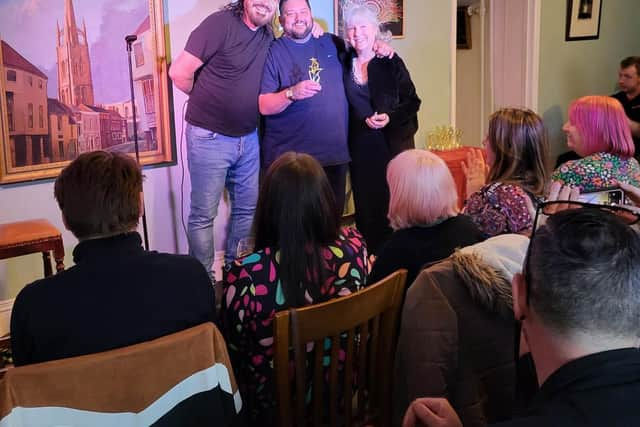 Recognition was given to Ryan Hill, who along with the Woolpack Team, cooked thousands of meals for the Neighbour's Kitchen during the first two lockdowns, and Neighbour's Kitchen volunteers Spenni Hill and Hayley Louise Harvey also received awards.
Paul Hugill MBE said: "These awards embody what the Priory and all the projects it supports stand for. People come together to do incredible things for each other and we've been so moved by the hard work these incredible people do for the community."
There will be another awards ceremony celebrating those who have helped the Neighbour's Kitchen on June 6.