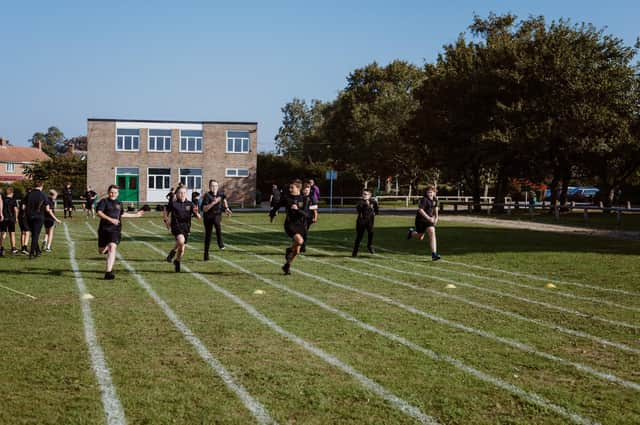 The Banovallum School welcomed an inspector from Ofsted on March 2 and 3 and this year, and the school has again been rated as 'Good' – maintaining the rating from its January 2018 rating.
"This is a school where staff want the best for all pupils," the report said, "Leaders have a clear vision for the school. They are determined that pupils will succeed. They have put ambitious plans in place. They are helping pupils to know more and remember more. Staff and pupils are proud of the school."
Headteacher, Grant Edgar said: "I am delighted for everyone connected to the school as it recognises the hard work of the staff students and governors and the support of the parents over the last five years, some of which were very difficult for the school community.
"It also recognises the excellent work of the Horncastle Education Trust and the support it has given to the school as well as its commitment to providing the very best education for the children attending school in Horncastle.
"I am incredibly proud of the achievements of everyone connected to the school. All staff at Banovallum want the very best for every student and this was best illustrated by two comments from the report which said that staff and pupils are proud of the school and the fact that they recognised the school as a harmonious community."
The inspection report highlighted the curriculum which was described as "ambitious and well planned", and that the Leaders have "identified key topics and themes" and "carefully considered the aims of each subject.
"As a result, pupils know more and can remember more. This is now reflected in the key stage 4 results in national examinations."
The report also praised the Leaders carefully considering the needs of pupils with special educational needs and/or
disabilities (SEND) and adapt planning where necessary, that pupils feel safe in school and know who to talk to if they have a worry or concern, and that the arrangements for safeguarding are effective.
In order to improve, the report said that the leaders have not yet "fully ensured that all pupils make the right choices to follow an academically rigorous curriculum in key stage 4", and that the support given to pupils who enter the school with reading skills that are below average is variable:
"Leaders should ensure that a sequenced and well-planned reading curriculum is embedded, so that all early readers catch up quickly."
Sandra James, chief executive of the Horncastle Educational Trust, said: "I am very proud of our students and staff. We know that Banovallum is a Good school, and it is a reflection of their hard work and dedication that the recent visit from Ofsted confirmed this to be the case. Banovallum is a school where young people thrive and are supported to achieve their aspirations, and where staff can enjoy a range of development and career opportunities in a Good school within our trust family."