Sisters travelling in renovated gypsy caravan make Revesby pitstop
​Sisters travelling in a renovated gypsy caravan have made a pitstop at the historic Revesby Estate.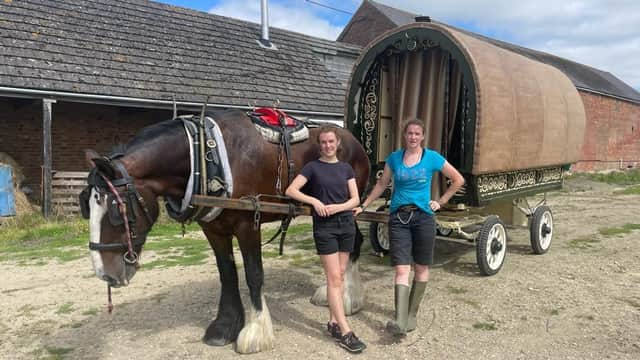 ​The Revesby Estate played host to sisters Cecily, 21, and Pia Gillick, 19, who are travelling from their home near Grimsby to Norfolk in a 1930s, bow-topped traditional Gypsy caravan they have renovated themselves.
Their trip of a lifetime is several years in the making, as the sisters first bought it when their dad spotted a derelict caravan up for auction in Louth back in 2020.
"We literally had to take it to bits," Cecily said. "The whole back wall and flooring needed replacing and the chassis was gone too."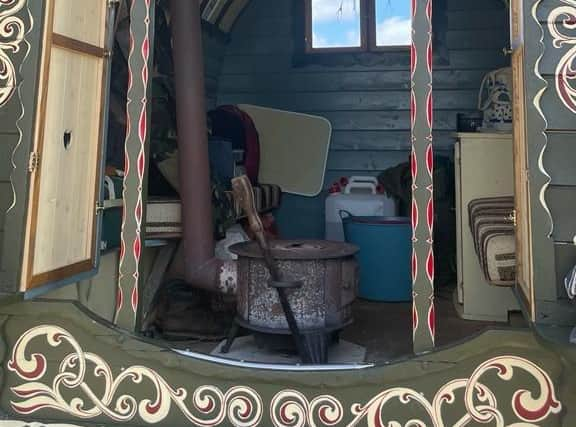 The sisters enlisted the help of numerous friends and acquaintances in the trade who helped them to do the majority of the replacement work inside the caravan, and they then took their time making the inside into a more livable condition.
After many months of hard work, Cecily and Pia managed to install a stove and cupboards into the caravan, and created sleeping quarters with a space for Pia on a camp bed, and Cecily sleeping across the floor.
And now, the sisters have finally set off on their round-trip journey to Wells, with their caravan pulled by their 18-hand shire horse, Theia. They are also joined by their dog Bosun, a French hound-cross.
Speaking from Whaplode, Cecily said: "We've done about 100 miles so far. It's a bit of a trek but it's going to be an amazing experience. It made sense for us to choose Norfolk as we've got a lot of connections over there.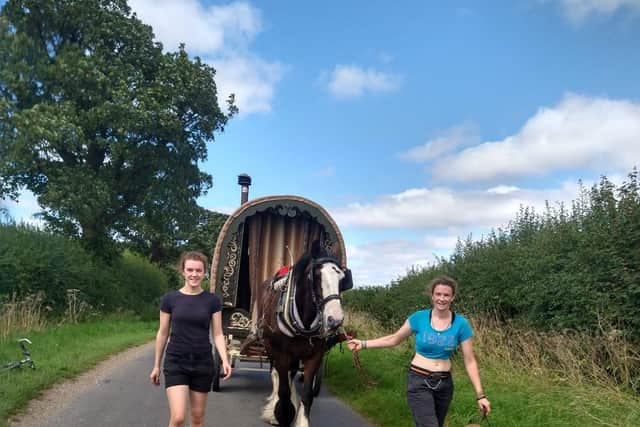 "We've had no hiccups so far. It's all gone quite smoothly and we've met some lovely people along the way."
The sisters made a pitstop at the Revesby Estate on Thursday, August 17, and they were given somewhere to stay for the night.
A spokesman for the Revesby Estate said: "We are happy to help them by giving them a pitch to stop over and space for their horse."
"It was lovely stopping at Revesby," Cecily added. "They were really lovely to us."
Pia and Cecily's epic round trip is expected to last for a further five weeks, heading along through a lot of horse appropriate back roads through South Holland and then on to Kings Lynn, before finishing at Wells and then heading back the same route.