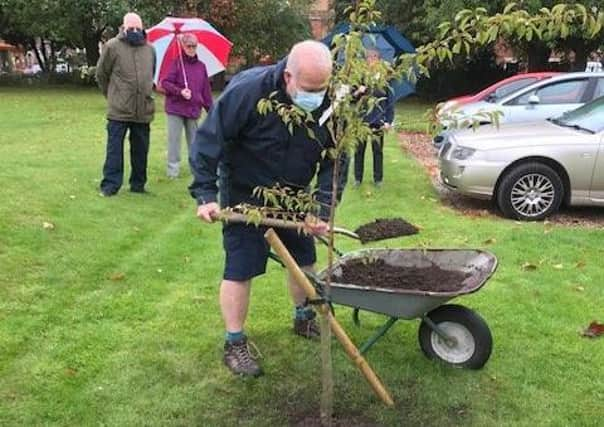 The tree planting, on September 23, was carried out by Catherine's son John, with his father looking on.
Reverend Ian Chisholm said a few consoling words in celebration of Catherine's life, comforting those who attended at a Covid-safe distance.
As reported previously, Catherine passed away in August, at the age of 73, after almost four decades of hard work and dedication at the Orme Almshouses in Eastgate.
Chair of Trustees, Judy Purves, said that Catherine was a valued member of staff and a 'true friend'.