Eight uncontested ELDC wards - what does this mean for local authorities?
In East Lindsey District Council's local elections this year 13 seats have gone uncontested – including Horncastle's – and one of Horncastle's uncontested councillors has urged people to go out and vote or consider standing in future elections.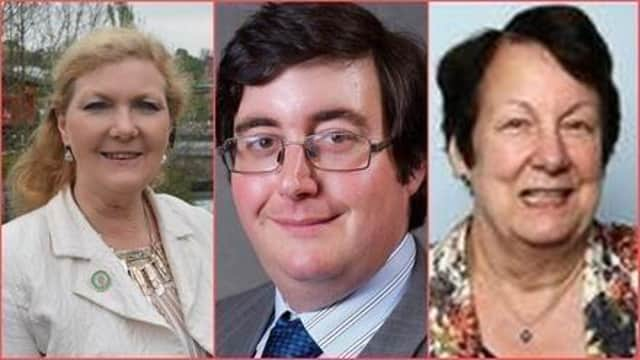 It will leave the Tory party with an automatic ten-seat lead out of the 55 that were available at the May 4 polls – just under a third of the party's pre-election total of 31.
Three other seats across the eight uncontested wards will go to two independents and a Liberal democrat.
But what does this mean for local authorities? We asked some of those new councillors for their views.
Liberal Democrat Councillor Fiona Martin said it was the first time in 40 years that she was aware of that she took one of Horncastle's three seats uncontested – with the other two taken by Conservative Richard Avison, and Independent Sandra Campbell-Wardman.
She wasn't sure of the reason why, but noted in particular that East Lindsey had a higher number than usual.
She said there might be a general disinterest in local government as well as the impact of the Cost of Living Crisis meaning people were too busy dealing with other things.
"People have got other priorities in their lives really," she said.
She said she continued to get daily communications from residents and would carry on doing the job.
Coun Martin added that she was curious how the new Voter Identification rules would impact other areas of the county.
"Local elections are not usually terribly high turnout compared to general elections. I don't think it will be high," she said.
However, she urged people to go out and vote if they could and called on those thinking of standing to do so in future elections.
"We need people, particularly young people, to get involved," she said.
Coun Tom Ashton, one of two Conservatives elected to the Sibsey and Stickney seats in East Lindsey, said it was a "massive vote of confidence" in the work he and his fellow councillor were doing.
"I never take any election for granted and this was no different despite being returned unopposed. Both of us had already started our campaign prior to that, reaching out and asking local residents for their views and we will continue to do that over the course of our election campaign," he said.
"I personally take it as a massive vote of confidence… that no-one from the parish councils or our local community have decided to come forward to say they want us out."
Coun Ashton said, however, that if there had been a choice he would "always prefer" to have a challenger which would give him "the opportunity to engage with residents and voters",
"It's right and proper democracy that we don't just sit back and say 'we've got a walk in', that we actually go out there and do that work."
Coun Ashton said the local elections were "really hard to gauge" with a lot of "noise" on social media. He said it would be interesting to see how much that had cut through but said the current leadership had achieved a lot over the past four years.
In North Kesteven, six candidates across three wards will also be elected without competition giving the Tories four seats while the other two will go to an Independent and a Lincolnshire Independent.
And in West Lindsey, a Conservative councillor will take the Kelsey Wold ward because of the lack of competition.
Leader of the Lincolnshire Independents, Councillor Marianne Overton, was elected unopposed to the Navenby and Brant Broughton ward in North Kesteven District Council.
She said: "Local democracy is really important, its especially important that people have candidates that they want and feel represent them."
She felt the reason people didn't stand against her, or others, were varied – in her own patch she said she did her best and wondered if people "don't feel angry so much with me".
"They might be angry with the council but they may see I'm actually doing the level best and have useful skills and connections as well."
She said she would not be complacent because of the result.
However, she said others might be concerned about putting their head above the parapet for fear of abuse while further still others might be disillusioned by politics nationally.
She felt independent candidates could do well nationally due to government driving policies through that constituents did not think were acceptable including cuts to police funding for things like Police Community Support Officers and moves towards devolved governments over larger constituencies.
She said independent parties would work from the bottom up and for the best for their area and communities.