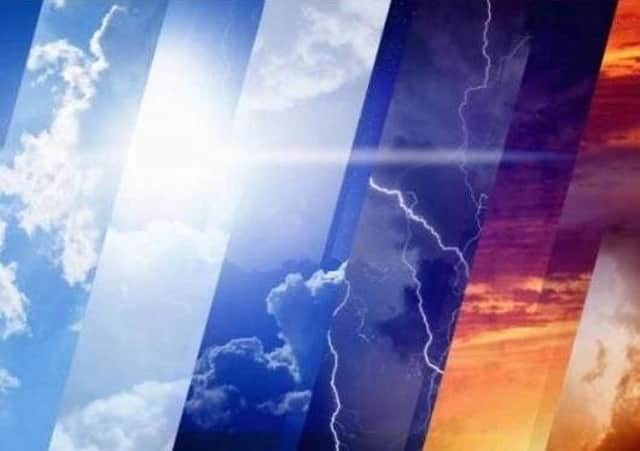 Weather
These warming events occur naturally every other year or so, disrupting the upper-level winds high over the Arctic.
While often difficult to predict, their effects can be highly disruptive to transportation, infrastructure, agriculture and other human activities.
Now an international team of researchers, including from the University of Lincoln, UK, and the US National Oceanographic and Atmospheric Administration, has shed light on how these weather events in the Arctic can have knock-on effects for extreme winter weather in Europe, North America and Asia.
They found that disruptions of the stratospheric polar vortex, located 30 kilometers above the North Pole, compound with other factors including the impact of Arctic sea-ice loss, ocean temperature patterns, tropical fluctuations, and natural variations in the atmosphere.
The combination of these factors and connections between them can all impact on weather in the northern hemisphere.
Edward Hanna, Professor in Climate Science and Meteorology at the University of Lincoln, and co-author of the study, said: "It's a complex story but it's clear that the changing climate, particularly in the Arctic, is affecting winter weather patterns in Europe, Asia, and North America.
"Lead author, Dr. James Overland of NOAA, notes that the new paper shows that each event is composed of multiple factors.
"Cases show a weather connection to loss of sea ice north of Alaska and north of Norway and Russia in recent years.
"The winter of 2020/21 is an amazing case study, as we witness loss of sea-ice, record-breaking Arctic warmth, a major stratospheric disruption, and a combination of record-breaking weather features: an exceptionally high pressure center over eastern Asia along with a record low-pressure storm near the Aleutian Islands.
"Recent studies suggest these types of events are connected, and they may happen more often as the Arctic continues to melt and warm faster than elsewhere. We may see stratospheric disruptions like the present one happening more frequently."
The researchers note the atmosphere is complex and it can be difficult to identify which factors may be responsible for any given extreme event.
Despite this, they state that the loss of three-quarters of the Arctic sea-ice volume in the last 40 years is one of the clearest indicators of human-caused climate change, and weather patterns will be affected.
But there is still a challenge to figure out when, where, how, and how much.
The paper is published in the journal Environmental Research Letters here