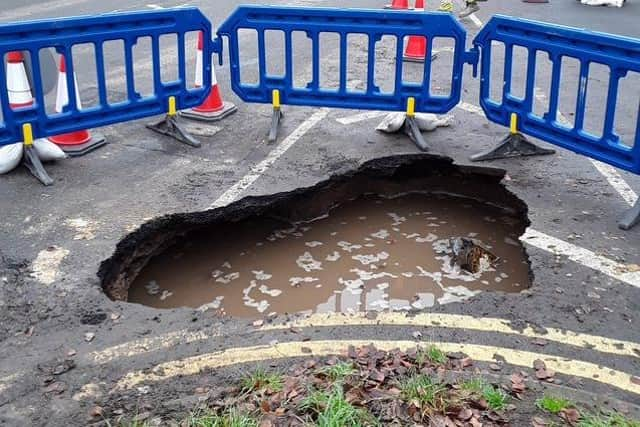 Anglian Water is planning to begin today (Wednesday) on making repairs at the site of a sink hole in Gosberton.
As reported on Friday, the large water-filled hole opened up in Salem Street on Thursday as a lorry pulled into the road and its wheels sank through the surface
This saw the road temporarily closed while the vehicle was recovered.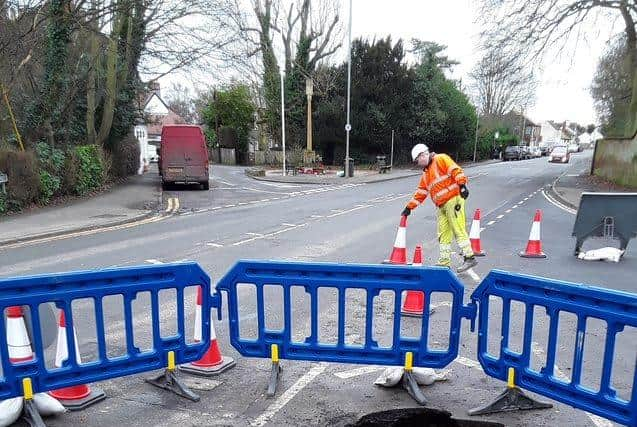 The cause of the mystery sink hole is still not known.
An Anglian Water Spokesperson explained: "Investigations have concluded that the sinkhole on Salem Road, Gosberton was not caused by our water pipes.
"The sinkhole has, however, exposed a section of our water main which has now put that pipe at increased risk.
"In order to make it safe, and to prevent the risk of bursts or leaks, our teams will be returning to the site to install a valve away from the excavation site in order to isolate the main while the council carry out their essential work to repair the road.
"While our teams are fitting the valve, there may be a short interruption to supply for a small number of properties in the area, though once in place taps should start flowing again and all customers should remain on water while the council carry out their work to repair the road."
They added: "We are sorry for any inconvenience this may cause our customers and are grateful for their patience."
A spokesman for Lincolnshire County Council Highways told us: "As soon as we can, we will let everyone know when to expect the hole to be repaired, the section of the road to be rebuilt and the junction itself to be open again.
"Whilst the works are ongoing, the A152 will remain under the control of two-way traffic lights at the site, this is for the protection of road users and the crews. The junction with Salem Street will remain closed until the road is reinstated."