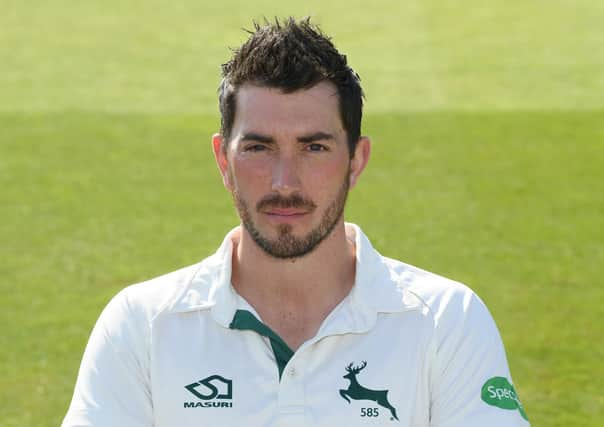 The 35-year-old - who has also featured for Derbyshire and Surrey - has been signed as the County Club's professional for 2021.
Meanwhil e, Carl Wilson will remain First XI captain.
Fixtures for the 2021 season will begin on May 30 after the T20 competition was axed.
The Club will be competing in the revamped National Counties 50 over competition and the National Counties Eastern Division One.
"The NCCA's T20 competition, due to have commenced in April, has been cancelled due to the restrictions imposed as a result of the Covid 19 pandemic," Lincs CCC chairman Chris Keywood explained.
"All matches will be played in accordance with Government and ECB guidance in force at the time."
All of the Club's officials have been re-elected unopposed for this season.
John Van-der-Vord remains as president with Chris Keywood chairman.
Chris Farmer stays on as Imp County's chief executive.
Mark Fell will continue as director of cricket and also oversee the Development XI.
The county club's first match of the year will be on Sunday, May 30, the NCCA 50 over contest against Norfolk at Manor Park.
The first NCCA Championship Eastern Division One contest will be between Sunday and Tuesday, July 11-13.
This will again be against Norfolk but this time at Cleethorpes.
Imp County will face Durham on the road in the National Counties competition on Tuesday, July 20.
As well as Norfolk, Lincs will face Hertfordshire, Suffolk and Cambridgeshire.
The Development Team begin their fixtures on Monday, June 21.
They will entertain British Police at Grantham.
Further contests are scheduled against Buckinghamshire and Northumberland.