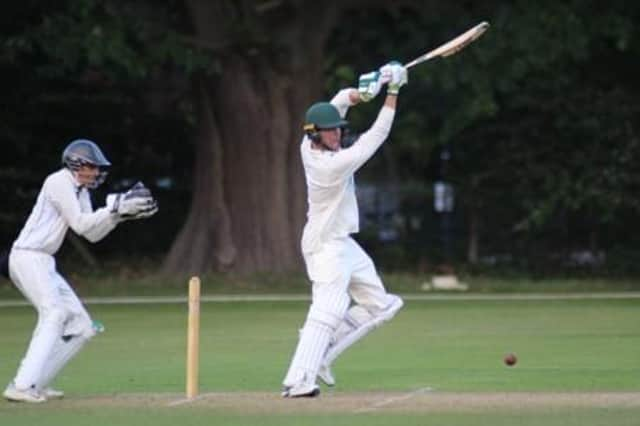 Action is scheduled to get underway on April 18 this year, although with the country still in its third lockdown what the future holds remains anyone's guess.
However, with vaccines now being administered and Prime Minister Boris Johnson expected to ease restrictions later this month, it is hoped Lincs CCC will be able to compete again this year following a blank 2020.
"We don't get huge crowds, but for some games we do attract a lot of people," Mr Keywood said.
"There are some games - like when we play Norfolk - where we have quite substatntial crowds so we'll have to suck it and see, as they say.
"Hopefully, we can have people enjoying their cricket again this year."
Covid restrictions and lockdown have frustrated preparations for the 20201 campaign, but Mr Keywood believes the thirst for action remains.
"We usually have a fairly extensive training programme for players and potential players through the winter months," he added.
"That's been hampered a lot because of social distancing, as it has for all clubs.
"This year it's a case of 'there's the fixtures and fingers crossed we're going to be playing'."
The lack of winter training and having no matches last year hints to Lincs CCC sticking with tried and tested playing personnel this year, certainly for the opening few contests.
"I think that we are endeavouring to get as many (players) as we can with a Lincs base, but we normally have one experienced player who's played some element of first class cricket," Mr Keywood continued.
"That helps to bring them along on the playing and coaching side. We'll be looking to do that again this year, but I can't give names at this stage.
"That's been our format for several years now.
"Hopefully we've retained most players at club level and the players we use at county level."
Lincolnshire CCC can expect some stern tests in their upcoming National Counties Cricket Association campaign, beginning with a T20 contest at Cambridgeshire on April 18.