Covid-19 regulations had taken the fun out of football, says Lincolnshire League chairman
Players unable to mix with one another and fans before season declared null and void...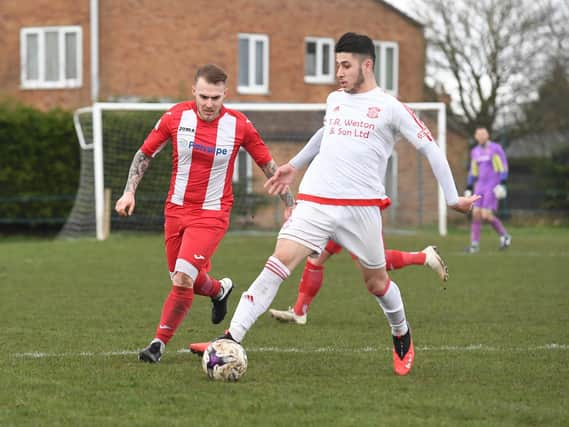 Balcan Lighting Supplies Lincolnshire League chairman Julian Rinfret believes that Covid-19 requirements have taken the fun out of football for a lot of county clubs this year.
It was recently announced that this season's action had been declared null and void for the 17 member teams following a meeting of clubs and officials.
This was due to teams averaging 22 games left to play and no clear sight of when the national lockdown would end.
Government and FA guidelines for clubs playing during the pandemic had taken a lot of the social aspects out of Lincs League matches, it has been claimed by officials, players and managers.
Players were encouraged to travel independently and with, a lack of spectators and post-match drinks, many clubs felt the enjoyment around playing games was missing, something Mr Rinfret agreed with.
"It's totally not there," said.
"I think the turn up, play, go home method that we had to adopt in between lockdowns certainly spoilt football out there. Football at our level is for enjoyment. Not just players but also spectators."
The decision to null and void the season for a second successive term was met without objection.
The league has, however, put forward a plan to run north and south divisions if action is able to resume this campaign post-lockdown.
The winners of each group would compete for the Challenge Cup with the runners-up playing for the Supplementary Cup.
"At the end of the meeting I asked if any club had any objection to us null and voiding and there wasn't one objection," Mr Rinfret added.
"I think the clubs were pleased to see that the league was actually trying to do something for them to aim for."
It is hoped next season will be able to begin and run as planned, depending on whether Covid-19 measures would still be in place.