Hopes Lincolnshire League clubs can return to action next month
Clubs asked to rubber stamp proposals for alternative competition at SGM...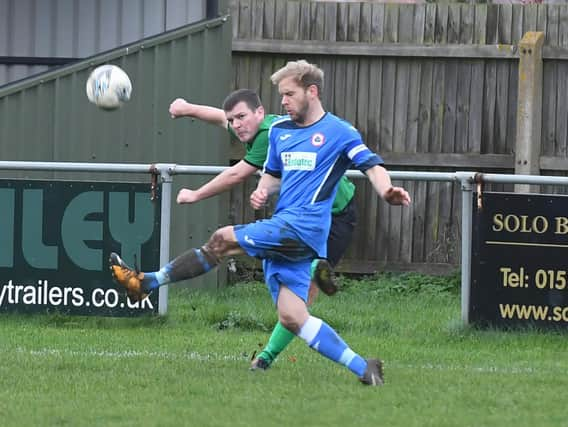 Clubs in the Balcan Lighting Supplies Lincolnshire League could return to action next month.
However, proposals to run a supplementary competition to allow clubs the chance to get games in when lockdown ended were put forward.
The league's management committee met lon Thursday, where they approved plans to host an alternative competition, beginning on April 10.
Clubs will attend a special general meeting on Thursday, where it is hoped the plans will be rubber stamped.
"We had a successful meeting of the league management," chairman Julian Rinfret said.
"A proposal was unanimously agreed by the management committee.
"However, this has to be ratified by an SGM which will be held on Thursday.
"The proposal we're putting forward will maximise the number of games teams can play in the playing period without extending the season into June."
Original plans for the supplementary competition proposed clubs be split into north and south divisions, with the two top teams facing one another for the Challenge Cup.
The two second placed sides would play for the Supplementary Cup.
Mr Rinfret added that current proposals would 'culminate in cup finals'.
Due to lockdowns and parts of the county being placed in separate tiers, most sides had only completed a third of their 32-scheduled matches by january, with action last taking place in October.
Wyberton had played 12 contests, the highest number across the 17-team division, with 10 sides not even reaching double figures.
While clubs are not obligated to enter, some sides have begun looking for friendly matches to begin being played after lockdown ends on March 29.