Hopes the Lincolnshire League will be able to be completed after lockdown
Chairman wants action to be able to resume, but new protocol for postponed games could be put in place...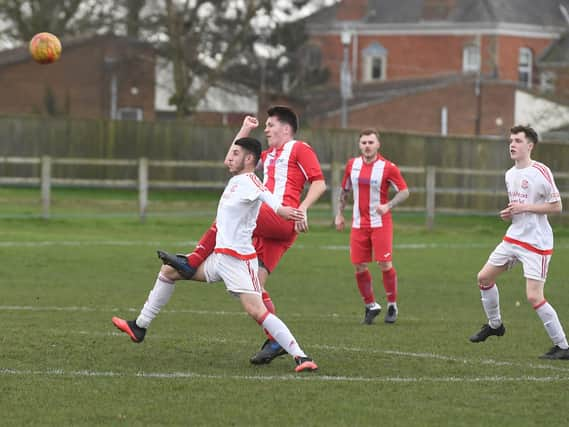 Chairman Julian Rinfret hopes the Balcan Lighting Supplies Lincolnshire League will be able to complete its season when lockdown comes to an end.
Action is currently postponed due to the national lockdown, but the 17-team county league hopes that all matches can be completed this campaign.
"I can't see there's an issue," Mr Rinfret said.
"One or two managers are concerned whether people want to play football, but I think 'it's a Saturday, let's crack on and play when we can'.
"Everyone's in the same boat, people had to go into lockdown and, yes, you can do exercise by yourself.
"There isn't club training or matches. However when the lockdown is lifted we will get up and running and see how we fare."
The second Covid spike had led to a number of matches being postponed in recent weeks, which was causing a backlog in fixtures.
"It's been a challenging time for the league. However, cancellations were creeping in and I think from last Saturday it was circa 24 games we'd lost to the virus.
"It was starting to mount and put pressure on the fixture secretary.
"We're also aware that playing night games aren't really possible in the winter months and we're also aware of the financial implications to clubs for night games.
"It was becoming a double edged sword. You have to be wary you don't penalise clubs that have floodlights."
Mt Rinfret, however, hopes ways of ensuring the campaign is concluded can be put into place.
He said: "We were designing and, when we come out of lockdown, there will be a new protocol for dealing with postponed games.
"But that has to be ratified at the management meeting and clubs will be asked to comment on it."
Some leagues are hoping the season can be extended an additional month at the end of the campaign to accommodate missed matches.
"Any extension has to come from the FA," Mr Rinfret added.
"We are governed by county and national FA."