'Huge boost' as management trio commit to Skegness Town
Lilywhites boss and team to remain in dug-out...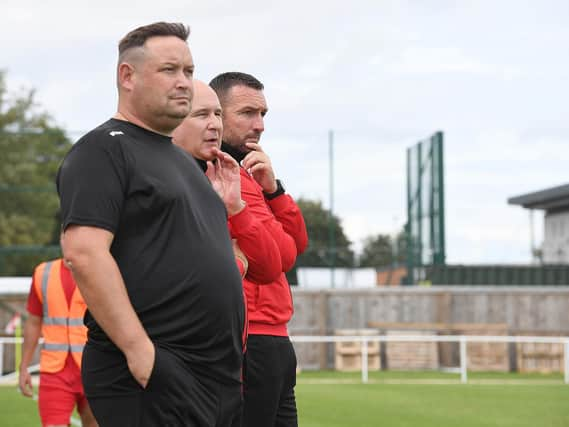 Skegness Town boss Nathan Collins and assistants Nick Chapman and Chris Rawlinson will remain at the Vertigo Stadium next season.
"We are delighted to announce that the management team of Nathan Collins, Chris Rawlinson and Nick Chapman have confirmed their commitment to Skegness Town for the foreseeable future," the club's website announced.
"This is a huge boost to the club to retain such an experienced and highly-regarded management team and we very much look forward to the coming season - more of which to follow in the coming days.
"In the long-term plans for the club, this forms a vital part and we look forward to the seasons ahead."
Jamie Waters has been made manager of Town's reserve side, who play in the Boston Saturday League.