Lincolnshire League hopes to return next weekend, but question marks remain over whether action can take place
Clubs have been issued proposed fixtures, beginning December 5...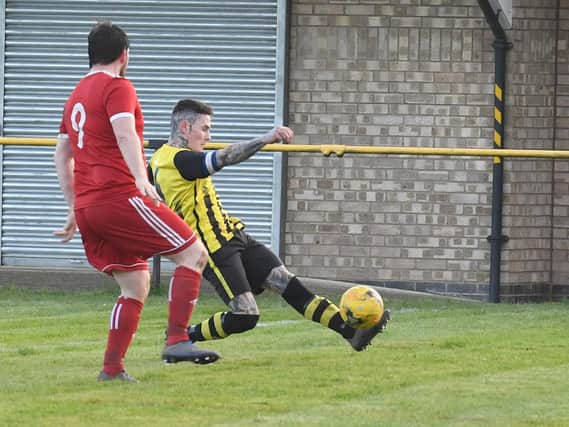 The Balcan Lighting Supplies Lincolnshire Football League is hoping to return next weekend - although question marks remain over whether matches can take place.
The Government have announced that grassroots sport is allowed to return across the country when lockdown ends on Wednesday (December 2) and the Lincs League have released proposed fixtures, beginning from Saturday (December 5).
However, they are awaiting clarification as to whether action can resume.
It is understood the sticking point is that North East Lincolnshire comes under a separate health authority to the rest of the county, and the league needs confirmation as to whether teams are allowed to move between these areas.
Lincs League chairman Julian Rinfret said: "These are proposed dates, however, the situation's very fluid and information is changing on a daily basis.
"We are endeavoring to keep clubs up to date, and also listening to any views clubs have."
The Lincolnshire FA continue to keep the league, and other leagues in the county, up to date on the situation.
However, Mr Rinfret added that there are other concerns to take on board, as well as travel.
He added: "The safety of the players and officials is paramount and there won't be any spectators allowed at senior football.
"There's also the financial aspects for clubs, either not being able to charge supporters or making money through refreshments.
"We also have to look at the cost of officials to these clubs and the cost of pitch hire."
The whole of Lincolnshire was placed into tier three, which means teams are not allowed to travel in and out of other tiers for sport or leisure
However, it is hoped that travel inside the county for senior sport will be permitted.