New-look Lincs League enjoying a more competitive edge - chairman
Seven new teams joined this summer...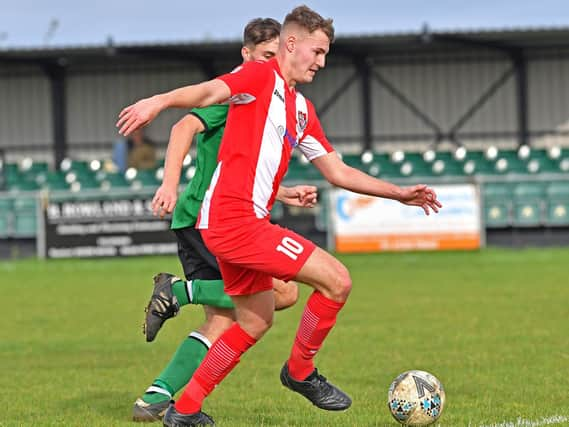 Expansion has seen the new-look Balcan Lighting Supplies Lincolnshire League enjoy an extra competitive edge this season, chairman Julian Rinfret believes.
Seven sides joined the county league this summer, with newcomers Epworth Town Colts joining established side Louth Town as the early pacesetters.
"Everyone's talking about how competitive it is," the chairman said.
"There's been some good games out there, and generally things seem to be going well.
"We're getting games played and it's going well.
"Teams seem happy. The teams are getting on very well and hopefully this will continue for the rest of the season.
"When new teams come into the league, you haven't seen them play other than the county cup, so it's always interesting to see how they perform against some the of the existing teams.
"They've certainly come in and brought strength. Some of the existing teams have perhaps seen results go the wrong way for them."
The majority of clubs have recruited well with a number of players dropping down from higher levels to compete in the Lincs League.
This is something the league hoped would happen, not only to strengthen the competition but to help develop the youngsters around them.
"With any club playing Lincs League football, the blend of experience coming down and the blend of new people from the younger ranks going up - which is what we pushed at the start of the season - sees the elder help the younger," Mr Rinfret added.
"The younger may be quicker but the older players have the heads and that's certainly what you see in most of these games.
"There are one or two academy sides and reserve teams who are using the Lincs League to get in front of a first team manager, which is also what the league's there for.
"The blend of experience and development is where the league sits quite comfortably - and that goes for officials as well.
"Terry Knot, the referees' secretary, does a marvellous job of getting officials to every game, especially as we're restricted by the travel policy of the FA, where all officials must travel separately.
"It puts a burden, financially, on some of the clubs, but 90 per cent of the teams polled about whether they wanted three officials or not went for three officials.
"We pride ourselves on putting officials out when perhaps other leagues of the same strength don't always have three officials."