And the White Wolves go into it back on form after Saturday's fine 4-0 away win at Nunsthorpe Tavern.
On Saturday they host neighbours Tetney Rovers in a local derby Challenge Cup tie before heading for Barton Town on Tuesday in the Supplementary Cup.
"We just want to play football and win games to get some momentum and confidence at this time of the season," said boss Carl Martin.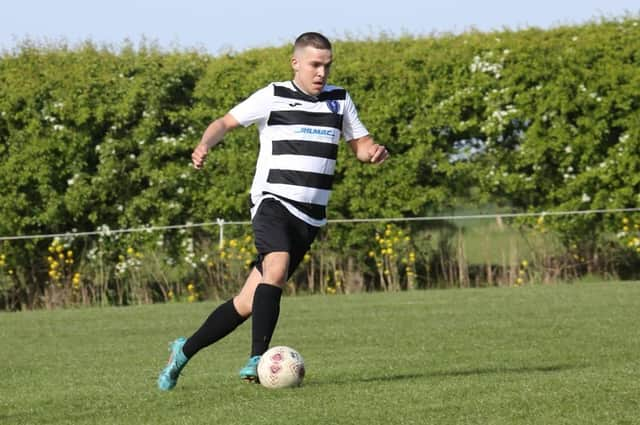 "So it will be nice as there is not much pressure on us in the cups and they are probably a bit of a free hit.
"We just want to go and express ourselves and hopefully get through to the next round."
On Saturday's derby game he said: "It will be tough as they're a really good side who play good football. But we are at home and will go into it full of confidence on the back of a 4-0 win.
"If we stick to the plan and play well I expect us to go through.
On Saturday Louth bounced back from their first back-to-back defeats of the campaign with Alex Aldrich, Joe Marshall and Bailey Wright putting them 3-0 after 40 minutes and Ellis Barker adding a fourth after the break.
"I was really pleased with the lads' response as it obviously wasn't ideal losing two on the spin at this time of the season," said Martin.
"There was always going to some bumps in the road but on Saturday some of our football was a joy to watch with some good goals and really good phases of play.
"We were 3-0 up at half-time so I couldn't really ask any more from them and the clean sheet was massive for us."
That moved Louth back up to second with Crowle Colts' unexpected 6-0 hammering of title rivals Lincoln Moorlands Railway sending them top and only five points separating the top five.
"It is changing week to week," said Martin. "We were top the other week, then we went down to fourth. Now we are back up to second and Crowle have obviously taken the mantle with the Wyberton game being postponed.
"There are going to be loads of ups and downs and the top five or six are going to keep changing positions all the time.
"It's certainly going to be interesting. There are only a couple of points between the top four and a couple of them have games in hand.
"It's going to go right down to the wire and I fully expect it to go to the last game of the season."​​​​​​​​​​​​​​​​​​​​​​​​​​​​​​​​​​​​​​​​​​​​​​​​​​​​​​​​​​​​​​​​​​​​​​​​​​​​​​​​​​​​​​​​​​​​​​​​​​​​​​​​​​​​​​​​​​​​​​​​​​​​​​​​​​​​​