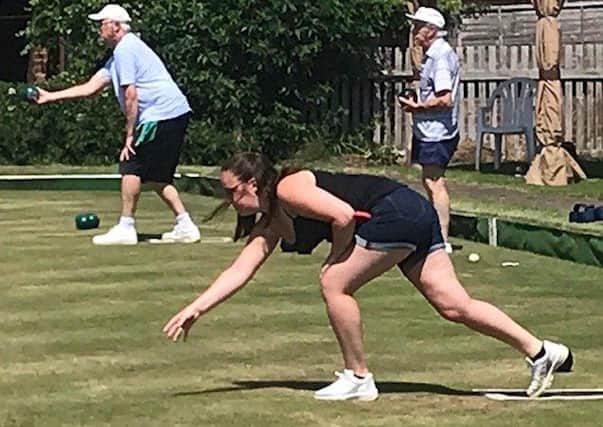 This has earned her promotion to the Red group.
The red group saw Michael Gooderson finish on +22 to go up to the Orange group, while John Mitchell will drop to Brown after concluding with -24.
Thee three players in Orange group all had a win each, but Trevor Dunnington went up with +11 to the Purple group.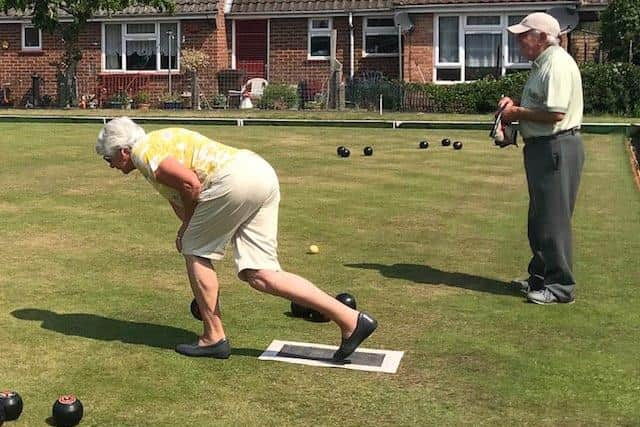 Most of Gordon Neal's games have been very close and he lost by one on the last end to Tony Hall.
But his biggest win yet of 19 -13 against Trevor sees Tony go down.
The closest group was Purple.
Ted Bloodworth, Bill Yuill and Janet Loughran had just two shots separating all three.
They each finished with one win, Janet beating Ted by three shots but losing by two shots to Bill Yuill.
Bill then lost by three to Ted, which means Bill went down on -1 and Janet moved up to join Ray Loughran and Pete Sharman in the Blue group.
The Blue group finished with a convincing win for John Thorogood over new member Graham Taylor.
John goes back to green group while Graham, after promotions in each of the last two weeks, returns to purple group.
The Green group, the top tier, saw some big wins.
Ray Loughran went down to blue group while heading the group is Dave Toynton.
Merv Pack is second at this early stage.
The previous week saw several close matches in all divisions.
However, Merv Pack comfortably beat John Thorogood then squeezed past Dave Toynton 21–20 to become the new leader.
Dave was fortunate to hang onto to his place in the top division following the solitary point he took from John in a 16-16 draw.
Division Two saw Ray Loughran edge past Pete Sharman and Bill Yuill to get promoted.
Pete won by two against Bill, who now goes down.
Moving up from Division Three is Graham Taylor, who is thoroughly enjoying his first season on grass with yet another promotion after beating Ted Bloodworth and Trevor Dunnington.
Janet Loughran won two close games in Division Four to gain promotion and Gordon Neal won both his games by one to move into Division Four.
It's not too late to join the COVID League, which was arranged to give members come bowls action this summer.
Bowlers, novice or experienced, interested in joining the league should contact any member of the club.