As part of the town's celebration events to mark the Coronation of King Charles III, the council will be holding a fun run at Boston Road Recreation Ground at 1.30pm on Saturday May 6.
This will be held alongside the other organised events on the same day.
There are 100 places available for the fun run and all entries must be booked in advance. No entries will be taken on the day.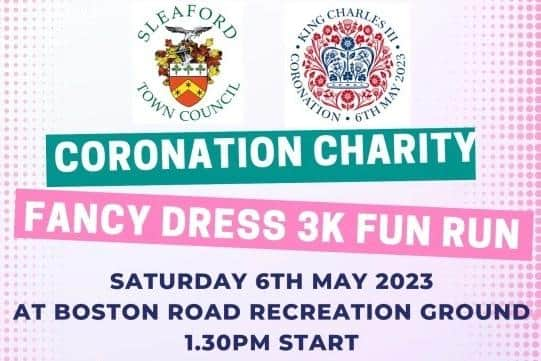 The event is open to all ages and all entrants will get a medal. Entry is £5 and all money raised from the fees will go to the Mayor's two chosen charities for the year, which are The Royal Air Force Association and EDAN Lincs (a domestic abuse support service).
Participants are welcome to run to raise money for their own chosen charity/charities as long as they have booked a place and paid their entry fee in advance.
To enter, visit www.sleaford.gov.uk and go to the 'What's on in Sleaford' section or email [email protected] or call 01529 303456. There you will find all the details about the event, together with the entry form.
For more details go to https://www.sleaford.gov.uk/faqs.html
The council is looking for a few volunteers to act as marshalls during the fun run to join their other marshalls. If you would like to assist, please do not hesitate to contact them.