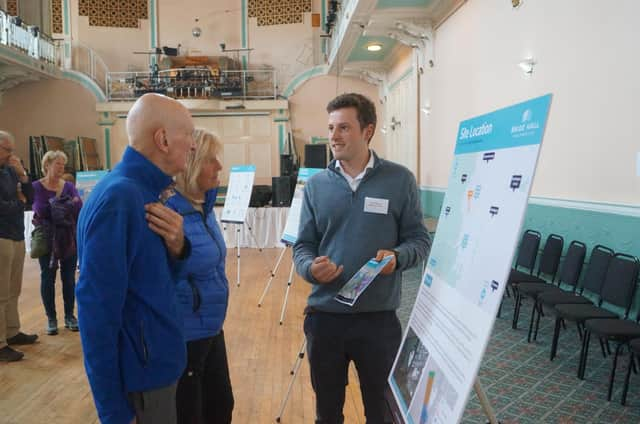 William Flatau, Development Director at Bride Hall Developments, said Northfields Park would co-habit with the town, rather than try to dominate it.
"There's two things to mention here," he said, "Tesco's have identified that the location as there's a lot of leakage from the town to other towns like Grimsby where people gravitate to bigger supermarkets for their big supermarket shop, but this way people will stay in Louth to do their big shop rather than going to bigger towns and cities.
"Also, as far as Tesco's go this is a small one at only 3,000sq feet, and there will not be a butchers, or bakery, or cafe, for this exact reason so it will encourage residents to to buy from independent traders."
He added that it was worth noting that the Tesco store in particular was designed with local businesses in mind:
"We have to be mindful of the businesses in the town centre, and Tesco are well-versed in being so, rather than trying to dominate the town, they want to co-habit instead."
A public exhibition was held on Wednesday (May 17) at Louth Town Hall, Eastgate where people were able to hear more about the plans.