The Prime Minister today unveiled his long-awaited road map to slowly peel back the restrictions which have covered England for months.
Starting on March 8 and then at five week intervals up until June 21, the four-step plan will aim to reunite families and friends and reopen shuttered sectors slowly to take into consideration the impact.
But Mr Johnson said "the end really is in sight" as he set out his blueprint to MPs today.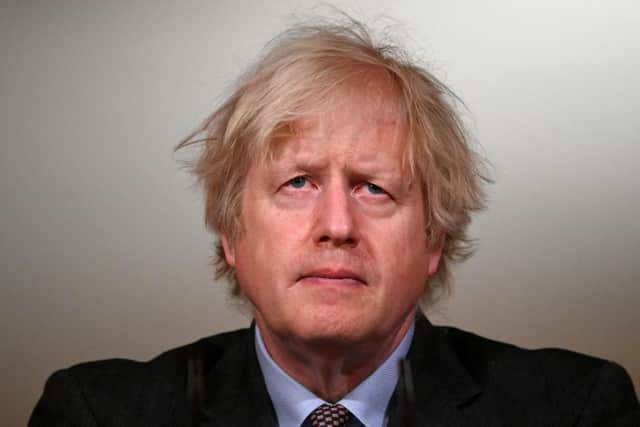 He said the country was moving "cautiously but irreversibly towards reclaiming our freedoms while doing all we can to protect our people against Covid".
And he added it would mean a "wretched year" can "give way to a spring and a summer that will be very different and incomparably better".
Addressing the nation from Downing Street last night, Mr Johnson said: "Our approach is to move with the utmost care."
Mr Johnson said: "This is not the end today, but it's very clearly a road map that takes us to the end and takes us on one way journey."
But he said that even with the successful vaccination roll out there would be a significant minority of people who cannot be protected by it, and an estimate from the government's scientific pandemic influenza group on modelling, operational sub-group (SPI-M-O), said another 30,000 deaths by the end of June could be suffered as measures were lifted.
Mr Johnson said: "No vaccine against any disease has ever been 100 per cent effective."
But he insisted: "Whenever we ease the lockdown, whether it is today or in six or nine months, we've got to be realistic and accept that there will be more infections, more hospitalisations and therefore – sadly - more deaths, just as there are every year with flu. Even if we sustained the lockdown indefinitely, which would itself cost lives and do immeasurable harm to our children, we would not be able to eradicate this disease."
Lifting of restrictions will begin in two weeks as all children return to school, two people can meet outdoors to socialise, and care home residents are allowed one visitor. By May, mixing indoors should be allowed and after June 21 it is hoped relative normality will be restored.
But Mr Johnson said he would be led by "data, not dates" and that all the timings provided could be changed.
Labour leader Sir Keir Starmer said: "This is the third time the PM's announced a plan to come out of national lockdown. In the past we've emerged without sufficient caution, without a clear plan and without listening to the science. We can't afford to make those mistakes again."
Mr Johnson said "the threat remains substantial" with the numbers in hospital only now beginning to fall below the peak of the first wave in April.
Some 178 deaths were recorded across the UK today in people who had tested positive for coronavirus within the previous 28 days, bringing the UK's total to 120,757.
But Mr Johnson said there is "no credible route to a zero Covid Britain, or indeed, a zero Covid world and we cannot persist indefinitely with restrictions that debilitate our economy, our physical and mental wellbeing and the life chances of our children".
Leeds East Labour MP Richard Burgon, who has pushed for a zero Covid approach - which would mean continuing lockdowns until there are no cases of the virus - said countries where this had been pursued had suffered fewer deaths.
But Professor Lawrence Young, professor of molecular oncology at Warwick Medical School, said today the virus cannot be contained worldwide and there has to be an acceptance that there will be some deaths.