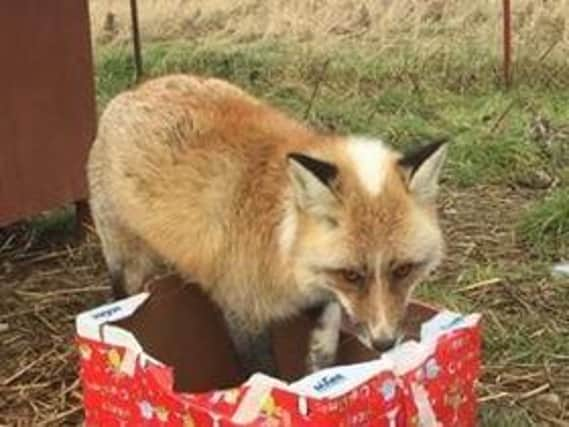 That's the reality facing many smaller zoos and wildlife parks across the country this winter as the latest Covid-19 restrictions announced by the government at the beginning of the month state indoor attractions at zoos and wildlife parks in tier 3 must close.
This leaves some zoos in a quandary as to whether they can afford to open if half their enclosures are closed.
But even if there are no visitors to the attraction, there are still dozens of animals that need feeding and caring for and the staff are still needed all over the Christmas period, so the zoo's outgoings remain and as a result, many attractions are now struggling financially.
Matt Yeadon is the director of Skegness Natureland, a seal sanctuary and wildlife park.
"It will be a lot quieter than usual this year, we're normally open seven days a week apart from Christmas Day, Boxing Day and New Years Day," he said.
"We've lost a lot of money being closed and I don't know how we're going to do the next few weeks, as we don't know if we'll even make money if we've got to pay staff to come in to stand on the door and very few visitors coming."
This has been a difficult year for Natureland, missing out on the usual first wave of visitors during the spring season has hit them hard and Matt said they have lost around £300,000 so far this year.
"Each seal rescue we do costs us around £2,000 so the costs are stacking up, but we've taken out a loan to tide us over."
Ark Wildlife Park, located in Stickney, has a huge variety of animals living within their walls which have been rescued from the European illegal pet trade, including Eurasian lynx, meerkats, raccoons, snakes, wallabies and more.
Jamie and Michelle Mintram are the directors of the park. Jamie said: "Half of our animals live indoors as they are exotic rescues that need heating, so it wasn't viable to open only the outdoor side of the sanctuary and people would only be able to see half the animals.
"We were very frustrated that we can't reopen but we're not surprised as we're in a high infection rate area here, we did hope we would be in tier 2 but we've ended up in tier 3."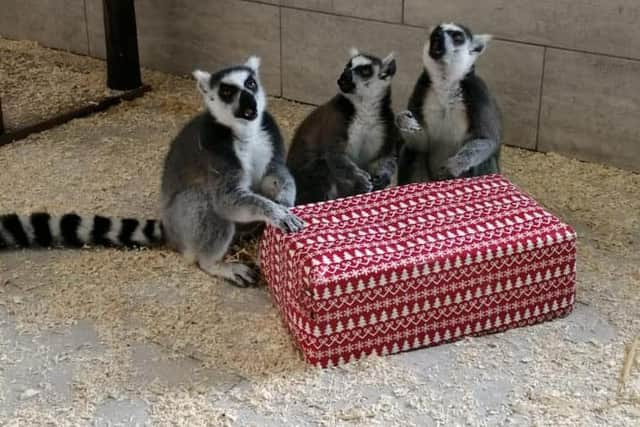 This is the most expensive time of year for the Ark as their heating bill is obviously higher at the wintertime, costing on average around £35,000 a month.
The sanctuary usually makes plenty of money over the summer to see them through the winter - this year, they missed out on much of this as they had to close from March to July.
As the Ark is predominantly a sanctuary, meaning that all the animals that come through their doors are either seized by border control, Defra or the RSPCA and then rehomed with them, they are very reluctant to ever turn away an animal in need and just last week, took in a family of four raccoons.
"We're a last chance for these animals, they would be put to sleep otherwise and we've definitely seen an influx of rescues during lockdown, maybe people want an exotic pet during lockdown," Jamie said.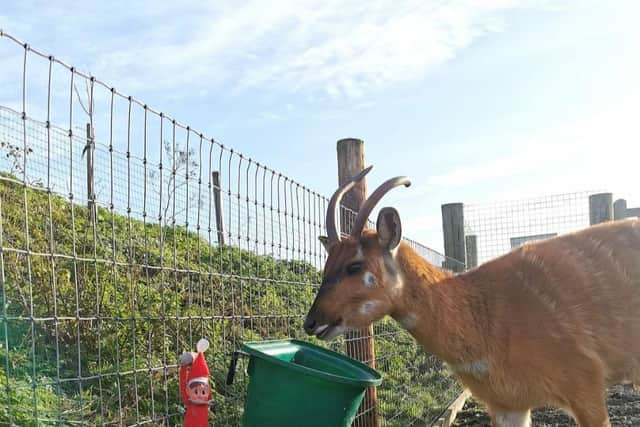 "We have to prioritise these animals and it costs us a lot on top of feeding our current residents, it causes a lot of heartache."
Despite the lack of visitors, it's business as usual during the Christmas period to ensure the animals are still cared for.
Matt at Skegness Natureland said: "We normally cut staffing down to about half during Christmas, so people can still get home in time for their Christmas lunch. It's not easy but the lure of a turkey dinner normally helps!
"We normally run around and make sure the animals are alright and give them air time if they're used to being outside for a while before heading home."
Over in Horncastle, Wolds Wildlife Park is founded and run by Andrew Riddel and Tracy Walters, and they took the decision to close until December 17 to prioritise the safety of their staff and guests.
Tracy said: "This year me and Andrew will spend Christmas with one of our keeper - we give the rest the day off - going around the park feeding the animals.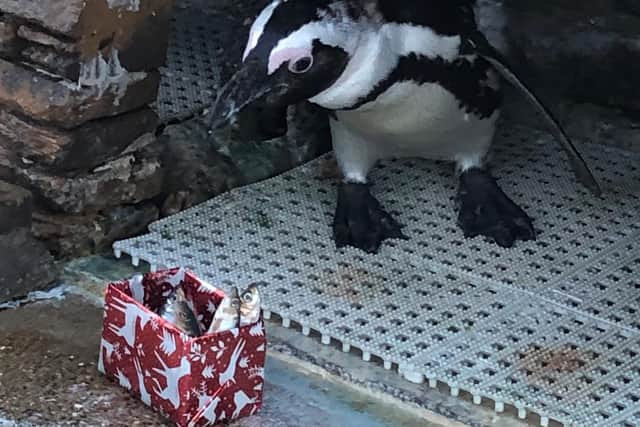 "We won't be having anyone over for Christmas because of COVID so we don't mind doing it, it'll be nice to spend some time with the animals."
But many zoos are still taking the time to ensure their animals and birds have some festive enjoyment, and the keepers usually give their animals some Christmas enrichment, such as boxes wrapped in paper marked with their favourite scents or with treats hidden inside.
Tracy said: "We do weekly enrichment with the animals so they don't get bored, and at Christmas we make sure all the animals get a present.
We'll wrap some meat up in boxes for the big cats and the ring-tailed lemurs love unwrapping their boxes."
Jamie at the Ark said: "We make sure all the animals who appreciate it receive a Christmas gift and some enrichment. Our foxes and big cats love it so they receive a Christmas box wrapped in paper as they love tearing the paper off, and our lynx Echo will be having a turkey crown all to herself.
"We want to make it special for them, but it will be a lean Christmas this year for all of us."
If anyone would be interested in making a donation to help towards Skegness Natureland's upkeep and to take care of the animals, there are a variety of adoption packages.
www.skegnessnatureland.co.uk
To help the Ark to survive the winter, you can make a donation to their crowdfunding page at https://www.crowdfunder.co.uk/saveoursanctuary or buy an item from their Amazon wishlist at www.amazon.co.uk/gp/registry/wishlist/PVZRI0NE7RCM