Carving out a niche
AN ENORMOUS pumpkin has given primary school pupils a smashing end to their school term.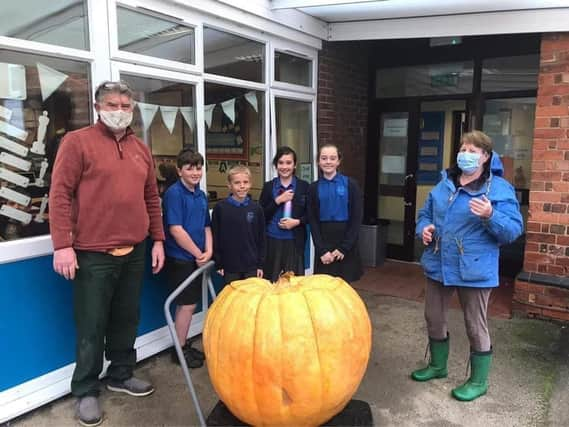 Simon Croson, from Caythorpe, is well known in the village for growing giant vegetables with his wife Caroline, and this year was no exception.
With a little help from a little locally-sourced horse manure, this year the couple have managed to grow a pumpkin that has grown to a whopping 300lbs (137.6kg) - roughly the same weight as a black wildebeest.
The enormous vegetable was entered into CANNA's Grow Show and came in first place in the Giant Veg competition's Midlands heat, held in Mansfield, almost double the weight of the second-placed pumpkin.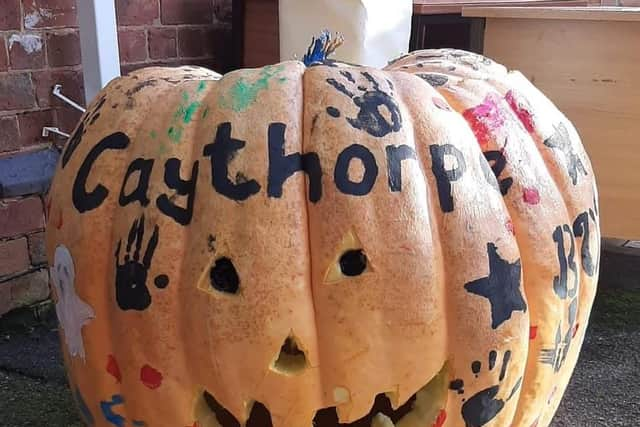 He also entered with a celery plant, which came second in the celery round weighing a whopping 10.4kg.
Simon's winning vegetables were then put into the national results table, where his giant pumpkin came second place in the overall competition.
He said: "This is the first time we had entered a show like this, although I'm very supportive of country shows like Heckington, where I've done very well but not for grown produce - I hope to change that next year."
After taking the competition by storm, Simon and Caroline decided to donate the vast vegetable to Caythorpe primary school to give the children some pre-half term Halloween fun.
"To be honest I really didn't know what I was going to do with the pumpkin as it was so big, then I thought how much fun would the children get out of seeing and carving something so big. he said.
"I reached out to Helen Palmer at Caythorpe school and she was so pleased."
The pumpkin was so enormous that the couple only just managed to lift it into their truck and take it to school, and Simon had to reduce its weight by hollowing it out.
He has saved the seed to give away for next year, as well as making pumpkin pie and pumpkin mead.
"The children's excitement, laughter and faces was worth all the effort - they loved the adventure," he added.
School headteacher Katie Brockington said: "The children were amazed when it was delivered to school & they were so excited to decorate it.
"Simon has said that he would come and collect the pumpkin if we wanted as it is too heavy to move!"