New 'green team' looking for volunteers to make Boston more attractive
Green-fingered locals are being urged to join a new team of volunteers working to make Boston a more attractive town.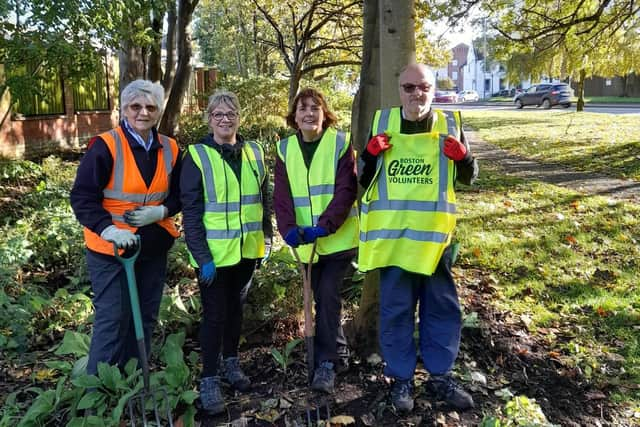 'Boston Green Volunteers' is a group of enthusiastic residents keen on creating a cleaner and brighter town for everyone.
The newly-formed team work closely with Boston in Bloom, and on two Fridays every month, pupils from the Thomas Middlecott Academy (Kirton) come along to work with the volunteers.
A spokesperson form Lincolnshire Community Voluntary Service (LCVS) said: "The Green Volunteers meet every Friday at 10am to weed, cut back, plant and litter pick in different areas around the town, including Pilgrims Patch and the raised brick beds near the Police Station and the old B&M building. The volunteers also have plans to create some new planted areas in the town.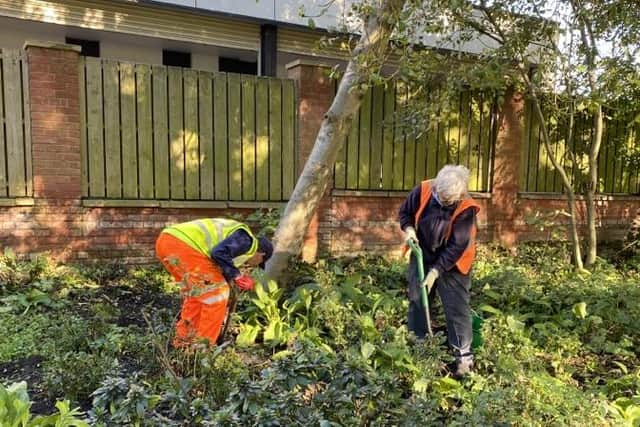 This week the volunteers have been working on Pilgrims Patch, and today (Friday) they were joined by pupils from Kirton Middlecott Academy to help plant some bluebells, snowdrops and crocuses. The Princes Trust will be also be joining the volunteers next week to tackle some of the raised brick beds in the town.
The LCVS spokesperson added: "Joining the Boston Green Volunteers is a fantastic way to give back to the community, and spending time outdoors with likeminded people has a positive impact on your mental well-being.
"The group is always looking for new volunteers and if you would like to join the Friday morning sessions, please contact Lincolnshire Community and Voluntary Service: Jackie Lane 07576 316818 or Leanne Hills 07506 717998."