Sleaford post office set to relocate next month
Sleaford's post office is to relocate to a permanent home next month - a year after the town lost its last main office.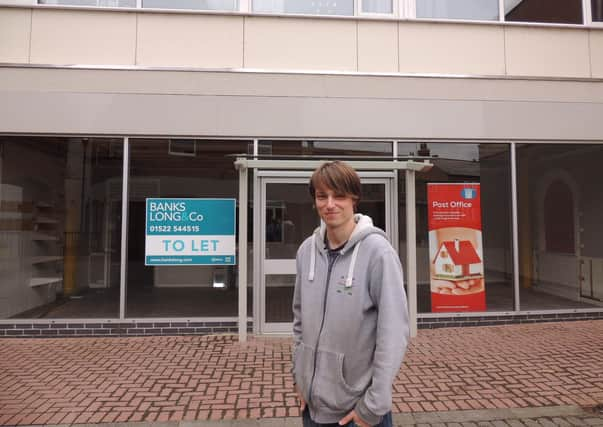 The temporary 'pop-up' post office opened within Pop In Bargains in the Riverside Precinct last September, under the new stewardship of Lee Taylor, after the one on Southgate closed in February when the lease expired.
Now, as part of the long term plans, he and his entire shop is relocating to Unit 4 (the former Sweet Vienna premises), at the other end of the precinct.
The current branch is due to close on Saturday February 13 at 1pm and it is due to open at the new location on Monday February 15 at 1pm.
The new premises, which are currently empty, are undergoing a full refurbishment to incorporate the Post Office within the new, open plan retail store. There will be two Post Office serving positions, provided for use at the retail counter.
It will be open seven days a week, with the new opening hours being Monday to Saturday 9am – 5.30pm; Sunday 10am – 4pm – offering 55 hours of Post Office service a week.
This would be an extra nine hours of Post Office service a week including all-day Sunday and later closing.
Lee, who won the Sleafordian of the Year award in 2020 for his efforts to bring a post office back to the town centre, also has use of an upper floor above Costa for storage and use by his gaming club.
Lee said it has been nearly two years since he first applied to take on the post office service and said: "I am just glad it is finally happening. We start moving stuff across from about two weeks before but the weekend before opening we will spend moving everyhing on trolleys, baskets and whatever we can find as the shop will be open from 9am Monday even though the post office will open later.
"There is still a bit left to do and we will be focussing on getting the upstairs area sorted out while they build the post office counters."
He admitted: "I'm getting a very nervous as it approaches as I'm going to miss this place . I have been working in these premises since I left school six years ago and have made a lot of memories and have a bit of an attachment to the building. But it is a brand new fresh start for the business with the post office."
He admitted the last few years had been challenging with the nationwide struggle of the high street and businesses moving online: "We have had to adapt quite quickly - more so this last year - just to keep going, but I've managed."
Although celebrations will have to be limited due to social distancing, Lee plans to have some balloons up along with giveaways of bags, pens and keyrings to mark the grand opening. "We are doing what we can to make it special," he said.
Ian Johnson, Post Office Network Provision Lead, said: "We are confident that this vibrant new-style Post Office at the heart of the local community will meet customer needs. We look forward to having a permanent solution for the town and with the added advantage of daily opening.
"We are keen to be providing a permanent solution as soon as possible so we have decided to go ahead with our plans. However, we would welcome feedback on accessibility.
Feedback will close on February 10. Customers can share their views during the consultation online at postofficeviews.co.uk with the branch code 214501.