Boston-area care home delighted with success of 24/7 coffee service for emergency workers
A care home near Boston says it is delighted with the success of a round-the-clock coffee service it has been running in aid of emergency workers.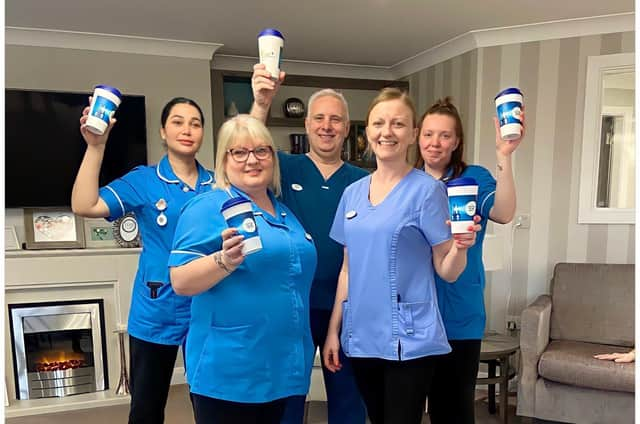 Avocet House Care Home, part of The Quadrant development, in Wyberton, launched the Blue Light Coffee Stop last year to show their appreciation to police, the fire service, ambulance crews and first responders.
Under the scheme, members of the blue light services are invited to call in at the home for a coffee whenever they pass by – day or night.
Drinks are served in reusable cups which have been designed especially for the emergency workers.
Home manager Zoe Randall said: "Avocet House appreciates the amazing work carried out by the hardworking men and women of the emergency services. Our coffee stop is available 24/7 so that they can grab a hot drink anytime time of the day or night. Our pledge is to make sure there is always a hot drink for blue light workers; Avocet House will always support our emergency services."