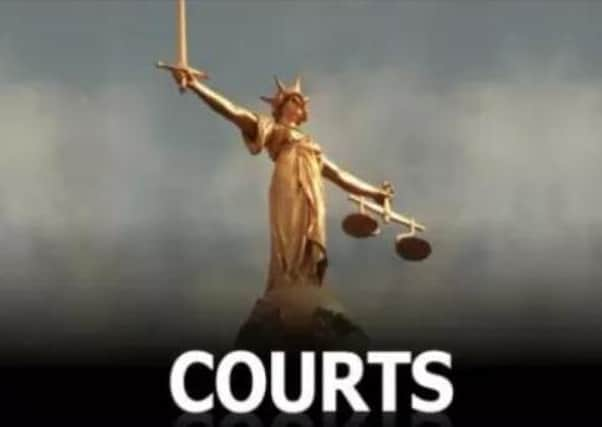 Tomas Janik, 33, then living at Eton Way admitted causing serious injury by dangerous driving when he appeared at Boston Magistrates Court.
Dale Brownless, prosecuting, said Janik was driving his VW Touareg on the A52 at Abbey Lane, Swineshead at 5am on October 17 2019, when he overtook an HGV on a stretch of road where it was dangerous to overtake.
He said Janik overtook as the lorry approached a bend in the road where another vehicle being driven by Ms Diana Pape was coming towards him.
Mr Brownless said there was 'almost a head on collision with the victim's car' and that this was only avoided because she took evasive action.
He said the vehicles 'clipped each other' and the victim ended up trapped in her car with serious injuries which resulted in a two day stop in hospital and surgery and ongoing treatment.
Mitigating, Michael Alexander said there were two cars behind the lorry, with Janik in front, and that both cars pulled out to overtake the lorry.
He said that Janik said the bend in the road was 'quite a way away' and was described as a 'slight bend'.
He said that when he saw what was happening, Janik couldn't brake because of the car behind him and he did what he could by moving towards the verge.
Mr Alexander pointed out that Janik had no previous convictions and had no alcohol in his system.
He said the consequences of the collision were serious but it had been a 'momentary inattention'.
He also told the magistrates that Janik had now moved back to his home in Czechoslovakia and had only returned to England for this case.
He was sentenced to six months in prison, suspended for two years, and ordered to pay a fine of £200 and a total of £207 in court costs and charges.
He was also banned from driving for two years.