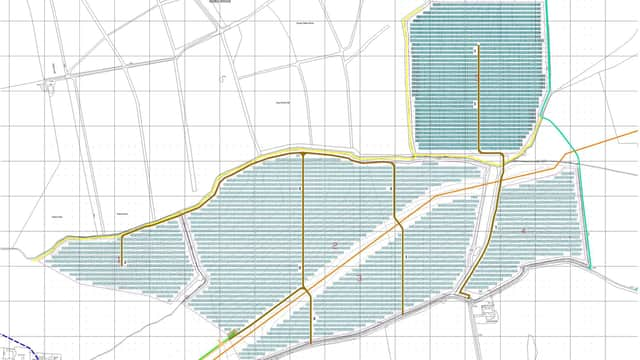 The meeting highlighted tensions between food security and the energy crisis.
The plans are for land adjacent to Sotby Woods on Sturton Road, Hatton.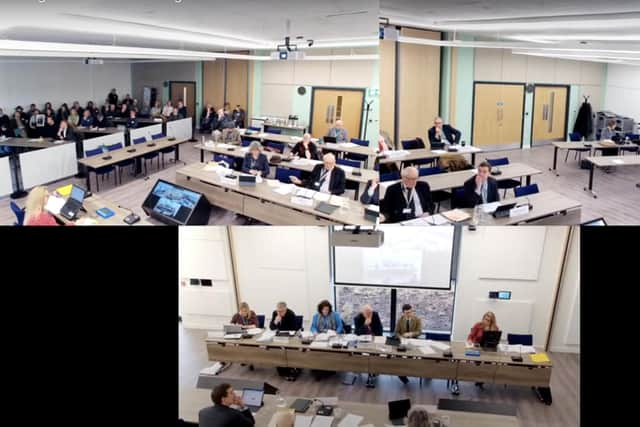 Councillor Colin Davie, Lincolnshire County Council's portfolio holder for economy and environment, raised concerns following the planning meeting yesterday (Thursday).
"It's now important that the government decides whether good quality agricultural land should be given over to energy projects, or to be used for its primary purpose that we strongly support which is the growing of high-quality food not just for Lincolnshire but for the nation," he said, "Government must make up its mind where its priorities lie."
East Lindsey councillors narrowly approved the application by 5-4.
Renewable energy developer Push Energy and consultants Sustainable Planning Design Studio say the solar farm will power around 21,000 homes, and hopes to produce around 49.99MW for around 40 years
They said the plans will help the district meet net zero carbon emissions targets and claimed the majority of the panels would be screened from neighbours.
Rob Shaw, speaking on behalf of the applicant, said: "Ground mounted solar panels like this are a vital part of addressing the climate crisis.
"As a clean technology producing no pollution, solar can be delivered alongside agriculture and improvements in biodiversity and it represents a UK derived energy source, which is important given the current crisis affecting households and businesses."
He said sheep would be able to graze alongside the farm minimising the impact on food security.
The plans had been met with objection from Hatton and Baumber parish authorities, as well as some departments at Lincolnshire County Council.
Criticisms include the loss of agricultural land, the impact on the landscape, the transport infrastructure, and a lack of consultation and information.
Objectors fear the panels will lead to issues including loss of view, glare from the equipment, the view of CCTV cameras and noise pollution.
At the meeting, objectors said there was more than 600,000 acres of commercial south-facing roof space available elsewhere which could be used.
More than 200 people had written to the council, with 108 letters of support and 94 letters of objection.
Ward councillor William Gray said there was a balance to be made between food security and climate change.
"Today you have the unique opportunity to make sure one is not at the expense of the other," he said.
"Land is finite, it cannot be reduced or replaced, renewable resources are versatile and can be placed on other sites. Let's ensure we combat energy prices and meet our net zero targets as well as securing our food security."
Those in support of the plans though point out that the solar farm is reversable, and the site already had planning permission for a gas power station.