EDF Renewables have put forward the scheme with partners Luminous Energy, another solar energy developer for around 1,700 acres of farmland between Ashby de la Launde and Metheringham, mainly on land owned by Blankney Estates.
Public exhibitions outlining the massive, 800MW Springwell Solar Farm, which could power up to 180,000 homes, were held from Tuesday to Saturday at Blankney Old School House, Scopwick Village Hall, Ashby de la Launde Village Hall and Metheringham Village Hall.
There were representatives on hand to answer questions from the hundreds of visitors and gauge opinions and suggestions as they say feedback will help shape early plans for Springwell and identify potential benefits that it could support in the local area such as a community fund for worthwhile causes.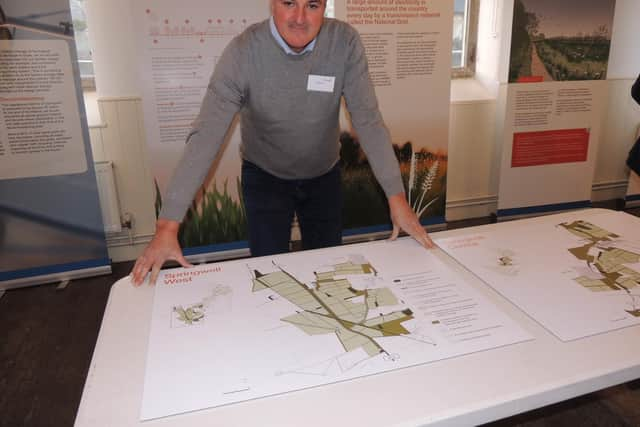 Head of Onshore Development for EDF Renewables, Darren Cuming, said they have written to 3,000 local residents, inviting them to come and find out more.
He said most people he had met were positive and curious about the project, how it will be built and the next steps in the planning process.
Mr Cuming added: "Obviously there are some concerns but I hope we will deal with those in our planning submission. If we need to make adjustments, we will do that.
"We are at a very early stage," he said, explaining that the 1,700 acres is the maximum area available to develop, but he said that within that space they would be doing surveys for agricultural use, bats, birds and ecology, to ensure they protect anything important, including local paths and landscape views to make sure the scheme is acceptable.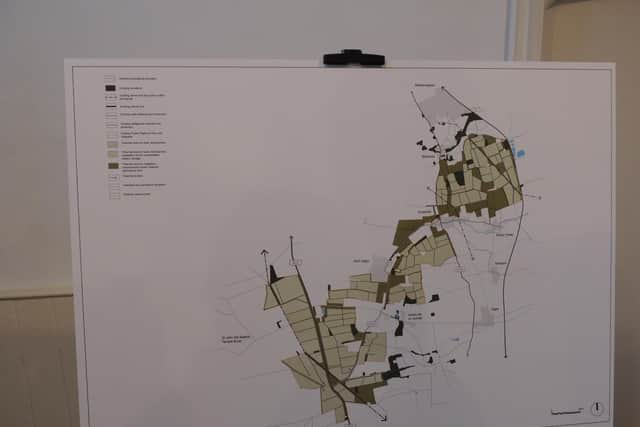 Some areas on the plans do not have solar panels as they are set aside for agriculture or habitat biodiversity. Others will only see cables buried beneath them to link up areas of panels. Mr Cumings insisted the panels could fit into the landscape and not impact on views with appropriate, sensitive design. Spaces of improved grassland between the rows of panels would support more species and grazing livestock.
He added: "The country is looking for energy security, there is a climate emergency and we need to make some difficult decisions. The planning system has to balance this against food security for the nation. We think we can strike that balance and maintain agricultural land. This scheme will generate a significant amount of low carbon electricity which will go into the National Grid."
The key reason for positioning the solar farm there is to hook up to the heavy duty, 400,000 volt main pylons in the grid, while having relatively good access for construction, wide open fields and relatively sunny weather. There would also be battery storage on site.
Mr Cuming said that although it would all currently feed into the UK network, helping to cut people's energy bills with localised renewables schemes was something they were looking at for the future, but as more green energy comes on stream, the market should stabilise and prices come down.
Yvonne and David Pulling, from Metheringham, visited the Blankney event on Tuesday and were all for it: "We have solar panels on our roof and we think it's a good idea," said Yvonne.
Springwell is classified as a Nationally Significant Infrastructure Project (NSIP) because of its generating capacity, requiring planning permission to be granted by the relevant Secretary of State.
Members of the public can also visit a dedicated website: www.springwellsolarfarm.co.uk to view and download the consultation materials and visit a virtual exhibition on the plans.
All responses must be received by the consultation deadline of 11:59pm on Tuesday, March 7, 2023.
Residents will get to comment further on the plans based on their feedback later in the year, ready for an application to be submitted in 2024.