BREAKING NEWS: Woodhall Spa 1940s Festival to close
​After more than a decade of bringing 1940s entertainment to guests from across the country, it has been announced today (Saturday) that Woodhall Spa 1940s Festival is to close.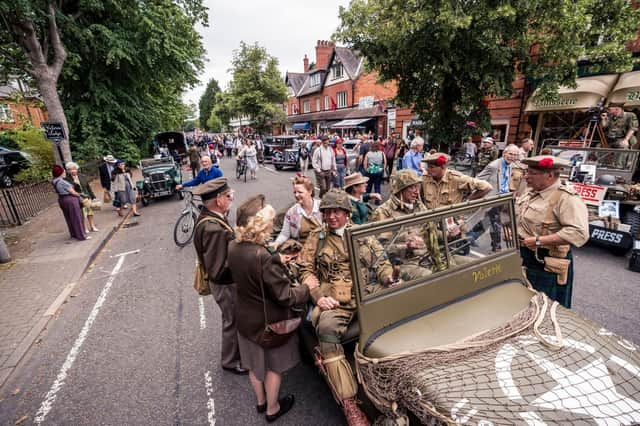 The festival began in 2012 and has, since then, grown to become one of the largest events of its kind in the country.
Sadly, the committee confirmed that the 2023 event held in July would be the last, citing ever-increasing operating costs including ensuring the right infrastructure, like traffic management, medical cover and insurances, performances and re-enactments, for the decision, as well as depleting income and reserves.
A spokesman for the Woodhall Spa 1940s Festival said in a statement: "As a team of volunteers, we have taken a hard and considered look at the viability of the festival, and it is with very heavy hearts that we now have no choice but to thank everyone who has supported us in any way since 2012 and say a fond goodbye.
"We remain very proud of all we achieved and all we have contributed to our home village. The joy of seeing so many people enjoy the fruits of our labour was always thrilling and the sights and songs will live long in our hearts, as we hope they do in yours."
The committee said that this had been a "very tough decision", and that in the coming weeks, would be contacting those directly affected by the decision and take some time to wind everything up behind the scenes.
"Before we say farewell, we must thank all the local residents, businesses, sponsors, entertainers, reenactors, partners and supporters we have worked with in recent years for all their talents and contributions, without which the now famous festival would not be the success it became," the statement added, "Enormous thanks also go to every single person who has attended the festival; it has been a pleasure to welcome you to Woodhall Spa. We will miss you all.
"Thank you for the memories. Goodbye."