Church's Remembrance display includes poignant and haunting silhouettes of soldiers
The display includes a cascade of hand-made poppies created by community members.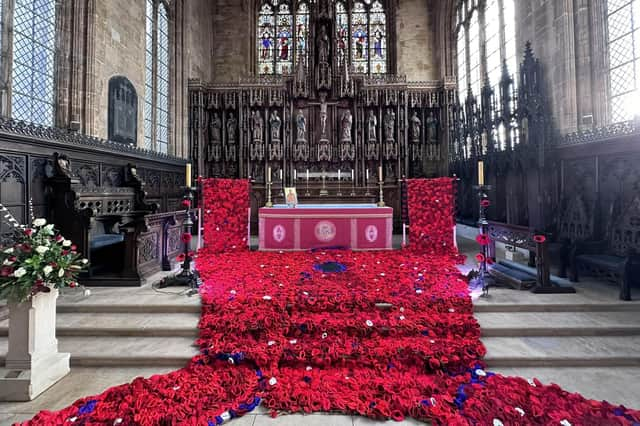 Those who visit St Botolph's Church from now until Monday, November 20, will be able to see some poignant displays installed for Remembrance Sunday.
A cascade of knitted and crocheted poppies is in place around the altar, while transparent silhouettes of soldiers sit looking on from the church pews.
The church worked with the Lincolnshire Guild of Weavers, Spinners and Dyers, and called on the local community to knit/crochet poppies for the display, which includes the traditional red poppies and some purple ones to remember animals that served and died.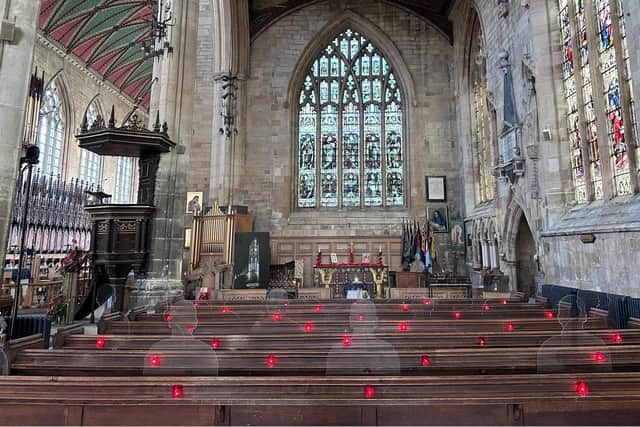 St Botolph's previously worked with the groups for the church's Festival of Remembrance in 2018 to mark 100 years since the First World War, when a similar display was created.
A church spokespersonsaid: "We are so grateful to the Lincolnshire Guild of Weavers, Spinners & Dyers in helping us to bring this display back for another year.
"Alongside this special display our Sanctuary Guild have arranged some stunning flowers and we have created a chapel of remembrance where people can sit to pray, reflect and light candles.
"We have also installed our 'There But Not There' silhouettes to mark those who lost their lives during war. The displays will be remain up until Monday 20th November 2023."