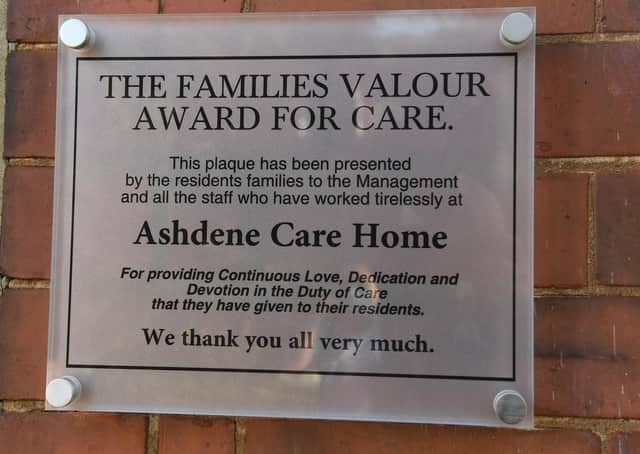 Lewis Shaw, 85, whose wife Doreen, 87, was a resident there until death last week, has paid for the plaque, entitled the Families Valour Award for Care.
He, and fellow relatives, have presented it for the tireless love, dedication and devotion to duty to residents by management and staff.
Mr Shaw, of Ruskington, asked for feedback from relatives of other residents and received resounding support for the gesture and it has been fitted on the wall outside.
He said: "Doreen was the light of my life after being married for 61 years.
"Ashdene is a lovely home as it is like being at home.
"These people seem to be ignored and I don't understand it. They do a very difficult job."