Food bank helped 1,000-plus residents
A volunteer-run food bank set up near Sleaford in response to the coronavirus has closed after helping more than 1,000 residents.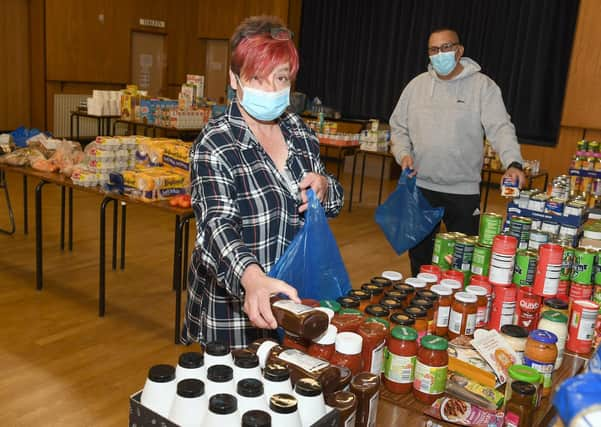 The Heckington Community Larder held its final session at the end of August, having launched on May 1.
The food bank was set up by a group of villagers and helped to grow by a range of local organisations and individuals. It served residents in Heckington, East Heckington, Great Hale and Little Hale, initially from Heckington Village Hall, then the former Royal Oak pub.
In a post on its Facebook page last Friday, the team behind it said more than 1,000 people had been helped in the service's 16-week run.
"That truly is an astounding achievement to be proud of by anyone's standards," they said.
Thanking all those who supported the project, they added: "We have said it before and will say it again, without the continued support of organisations, businesses and the residents of all four villages we could not have achieved what we have and most definitely not have stayed open for 16 weeks.
"The project has shown how a community can and will come together and help others in need when the moment arises. I have seen words like 'heroes' used to describe the team, but to be honest we are not the heroes – you are, each and every one of you that have shown support to the project."
Offering special thanks to the volunteers (who between them contributed more than 750 hours to the project), they said: "Thank you does not seem enough to say to all of you who have turned up week in and week out and given your time and support to the larder – without question, you have the biggest hearts."
Surplus supplies have gone to Sleaford's New Life Community Larder.