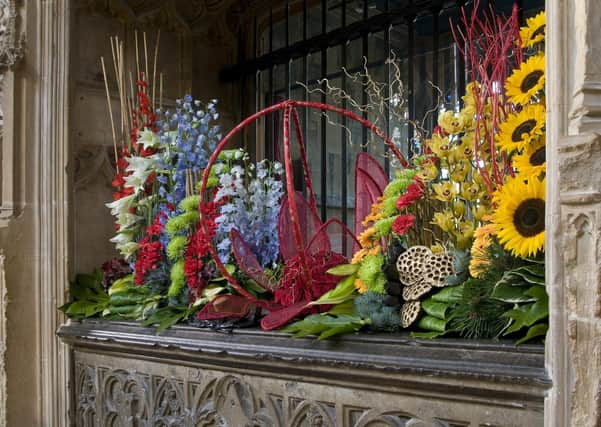 Originally due to take place in July 2020, this is the second time the event has had to be postponed as a result of the coronavirus pandemic.
A spokesperson for the Cathedral said: "We understand that this is a great disappointment to everyone who was hoping to attend the flower festival and to those who have invested their time, talents and energy into planning this event.
"However, our priority remains the health and wellbeing of staff, volunteers and visitors to the Cathedral.
"Having carefully considered all available options, we feel that this is the best course of action to take in the current challenging circumstances."
Original forecasts had predicted that up to 15,000 people would visit the event, which is intended to raise funds for the ongoing running and repair of the 950-year-old building.
The spokesperson added: "An event of this size and complexity takes considerable time and resources to organise.
"The nature of a flower festival is that much of this preparation is hands-on, and involves the coming together of people from many different organisations.
"The current restrictions mean that adequate planning and execution is not possible while ensuring the safety of all involved.
"Once it becomes safe to do so, we look forward to resuming the planning for this much anticipated event."
Anyone who has purchased a ticket for the event will be contacted within the next few days and receive a full refund.
The exact dates and further details will be announced later in the year.