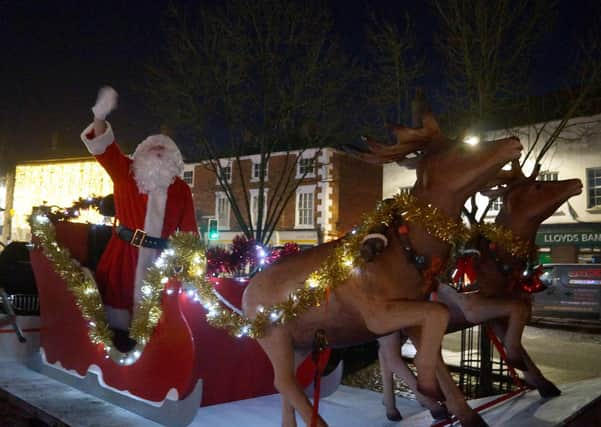 About this time, a group of community-spirited local businessmen, tradesmen 
and academics proposed to donate and install an illuminated Christmas Tree in Market Rasen.
Plantations at Brocklesby were considered to source a tree, and willing volunteers mustered to transport it and erect it in the Market Place for residents and visitors to enjoy.
Market Rasen Children's Christmas Tree Fund was born.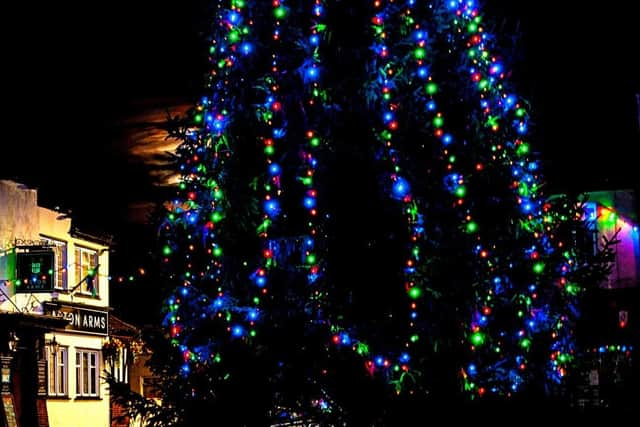 In 1951, the group continued the tradition of providing the town with a tree, with the assistance of 
further donations from local people who wholeheartedly 
supported their initiative.
This was also the year when the very first Santa appeared at the Christmas Tree in the Market Place to give out presents to the children of 
the local area.
These traditions have continued, and this year would have been the 70th anniversary of Santa's arrival on Christmas Eve - but this year that is not to be.
The Rev Cropper, honorary secretary of the MRCCTF committee, explained: "The committee was planning to mark this special occasion, but regrettably with the current coronavirus pandemic banning large gatherings in public we have, with a heavy heart, been forced into making an unsolicited decision to postpone Santa's arrival for this year on the grounds of public safety.
"We have, however, continued the tradition of providing a magnificent Christmas Tree in the Market Place this year.
"Please do take a look when you are passing and spare a thought to Santa and Rudolph, who are so disenchanted they won't be seeing the children this Christmas Eve."
The Christmas Eve event, when Santa arrives to give gifts to the children of the 
local area, is believed to be unique to Market Rasen.
During the early 1960s the group welcomed a local steam engine enthusiast to join them, bringing his showman's engine, together with a steam organ to the market place to add sight, sounds, and smells to the annual Christmas Eve spectacle for all to enjoy.
The ambience of the illuminations, the smells of the steam engine and the sounds of the Gavioli organ have contributed to an unequalled experience for so many families across the seven decades.
The Market Rasen Children's Christmas Tree Fund is totally independent from any other organisation in the town.
Members are there to manage the fund raising and keep the tradition of the Christmas Tree and Santa's arrival on Christmas Eve for generations of people to enjoy.
The committee runs an annual Christmas Raffle to raise funds, as well as communicating with organisations and individuals who have generously made donations to assist in funding this unique event.
The Rev Cropper said: "We are indebted to all of our supporters who donate funds or services to fulfil the spectacle.
"Although we were not able to run our raffle this year, due to careful financial management over the years we had enough reserves to provide the tree and lights this year.
"We have also had some donations come in, which have also helped and for 
which we are, of course as always, very grateful."