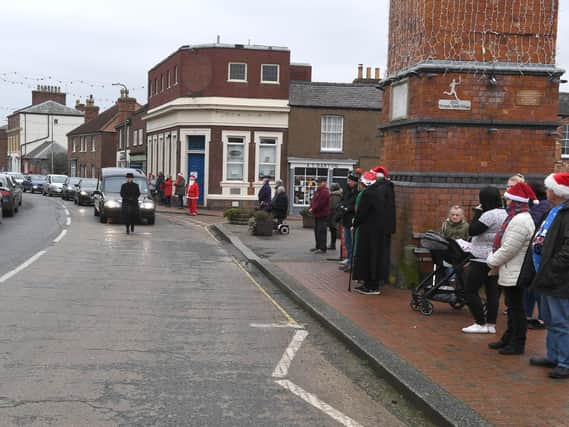 They had wanted a Santa themed funeral to pay him a special tribute and that's what they got.
Walter 'Wally' Ernest Parnham. died last month, aged 79.
Since the 1980s, he had regularly donned his red suit and white beard to attend events in the Wainfleet area.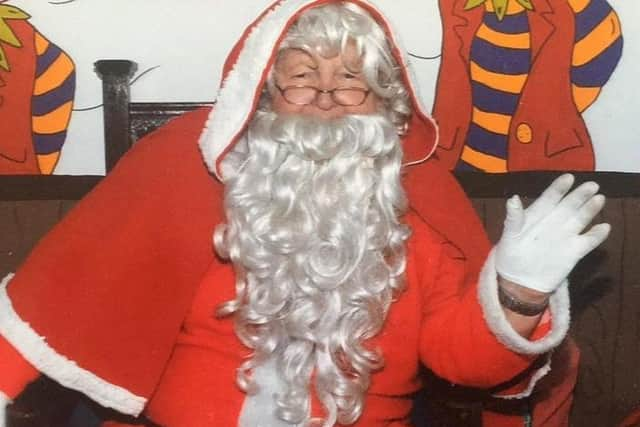 In spite of suffering a heart attack a few years ago, the great-grandfather still managed to attend a couple of events last year and never stopped loving Christmas.
His health began to fail after suffering another small heart attack about a month ago, for which he was receiving treatment in Boston Pilgrim Hospital.
Unfortunately, he also contracted Covid-19 and passed away on Saturday, November 14.
Immediately the town wanted to pay him a special tribute in a way they knew he would have loved.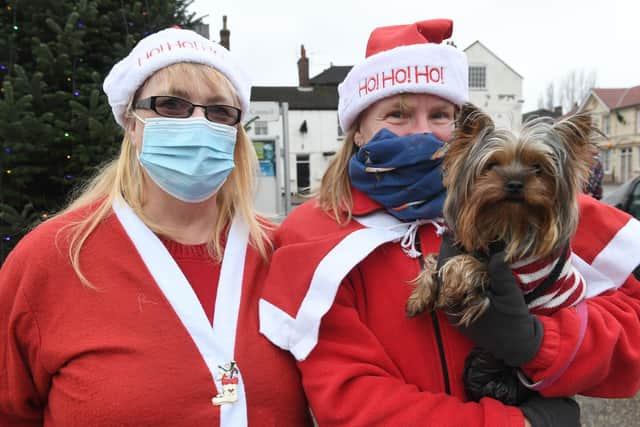 On Thursday, they dressed up as Santa or with a festive them and lined the streets waiting for the funeral procession to pass by.
Wally's son Carl, 55, who also lives in Wainfleet, said he has been overwhelmed by the number of tributes that have been paid to his father.
Carl said: "I know he would have loved what everyone did.
"Fire fighters who towed the sleigh through the town for dad stood in tribute and then walked to the top of the road with us, flashing the lights on the engine.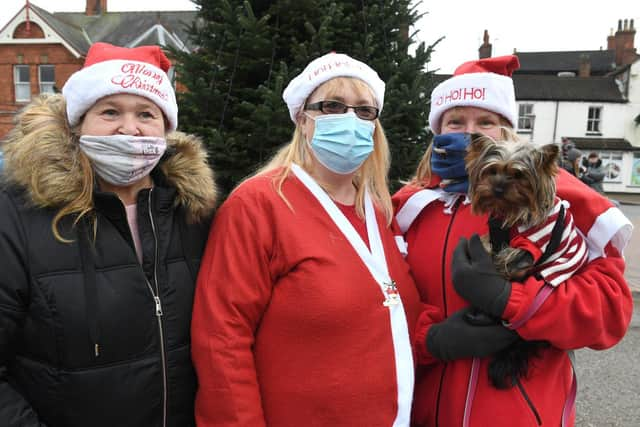 "I remember hearing the clapping as we went through the town.
"The Santa theme continued at Alford Crematorium with Santa themed flowers.
"Everyone did him proud."
Among those lining the streets dressed as Santa to watch the funeral procession pass by was Mandy Toyne.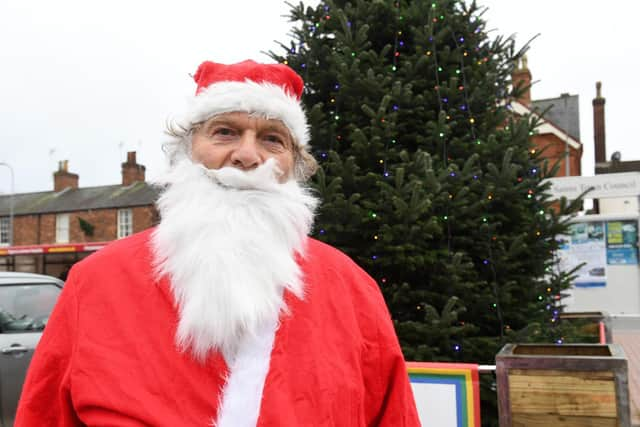 "I've known Wally since I was little and my children and my grandchildren went to see him as Santa..
"I also knew him through Wainfleet Theatre Club. When I heard this was happening I just wanted to come along."
Also there was Sue Wilson who said: "We are friends of the family and I went to school with the boys.
"It's difficult at the moment when you lose someone because you can't go to the funeral.
"This has made people smile and I know Wally would have wanted that."
Eddie Hewitt remembered Wally as drummer for Wainfleet Theatre Club: "I took my grandchildren to see him as Santa when the Royal Oak used to have a grotto. He was a lovely man."