Take a prehistoric adventure at Gainsborough's Farmers and Craft Market
Visitors to this month's Farmers and Craft Market in Gainsborough will be taken back in time for a prehistoric adventure.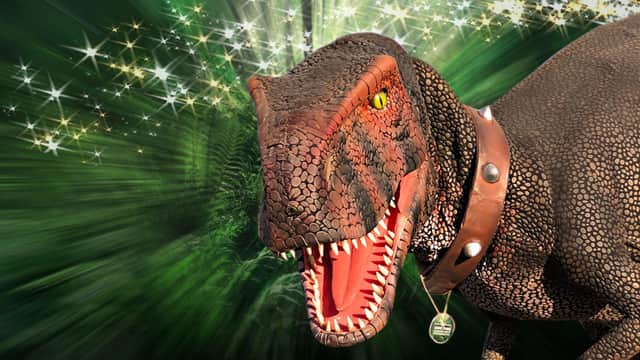 On Saturday, October 14, dinosaurs are coming to town and you will have a chance to meet Dino Pete, the Tyrannosaurus Rex.
Walkabouts with Pete will take place from 10am to 1pm with an opportunity for you to meet the baby dinosaurs too.
Gainsborough Library will be holding a children's drop-in activity on the day where you can create your own ammonite fossil, from 10am to noon.
There will also be fresh and handmade produce from a variety of traders.
Andy Hutchinson, from Meet Pete Dinosaur Hire, said: "We have been doing this with great success over the summer in various Lincolnshire market towns.
"Pete the young T-Rex loves meeting and greeting while he's on his walkabouts, he especially loves a selfie.
"So come along and Meet Pete, grab a selfie and pet our baby Dinos while doing a spot of shopping at the market."
Gainsborough Library will also be hosting a fossil exhibition running from Monday, October 9, to Saturday, October 21, where you can find fossils, sea glass, driftwood and pottery found locally on Lincolnshire's east coast beach.
Fabiola Nosenzo, library manager at Gainsborough Library for GLL said: "We are really excited to host a fossil display in our library. On Saturday, October 14, we will create our own ammonite fossil from clay, so make sure to come to our children's drop in session."