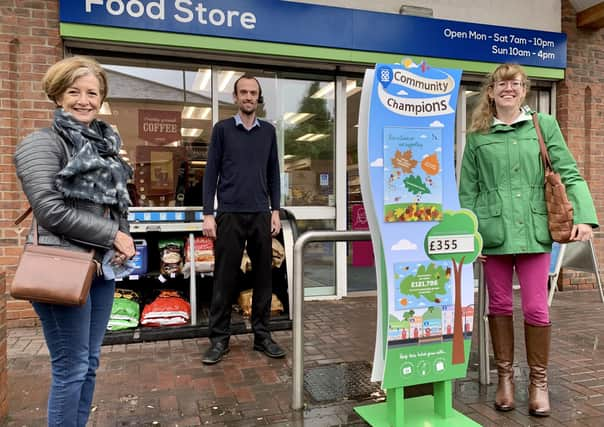 The group is one of many good causes that will benefit from the new West Lindsey Lottery.
For a limited time, 50p from each £1 ticket sold will go directly to the befriending service, which was set up in 2016 to help prevent social isolation among those over the age of 60 in Caistor, Nettleton, Cabourne, North and South Kelsey, and surrounding villages.
The first lottery draw takes place this Saturday, October 17, with tickets available to buy online now for just £1 per week, go to www.westlindseylottery.co.uk, or, for those not on the internet, call 01427 381050 to register and set up payments for buying tickets.
The second way to support Lincolnshire Cares is through shopping at Caistor Co-op.
The group is one of the selected 'Community Champions' over the coming weeks.
This means that from now until Friday, November 27, every time a Co-op member shops and uses their dividend card, a donation will go to their local Community Champions – one of which is Lincolnshire Cares.
Every week a new fundraising total will be displayed on the Community Champions board in the Caistor branch, to keep everyone updated with how much has been raised by shopper so far.