Woodhall Spa Freemason's epic journey around Britain takes him into Scotland
Painful blisters, sub-zero temperatures, and sore knees are just three of the painful problems this brave Freemason has been battling in his epic fundraising challenge.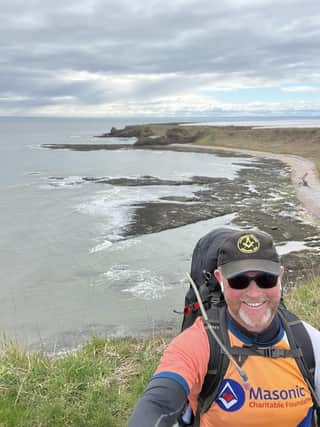 Chris Jones, from Woodhall Spa, set off on a round Britain walk in January, aiming to raise up to £100,000 for the Freemasons' charity the Masonic Charitable Foundation (MCF).
Now more than three months into his challenge, raising money for the charity which he credits with saving his life during his struggles with mental health, Chris said he's definitely feeling the pain.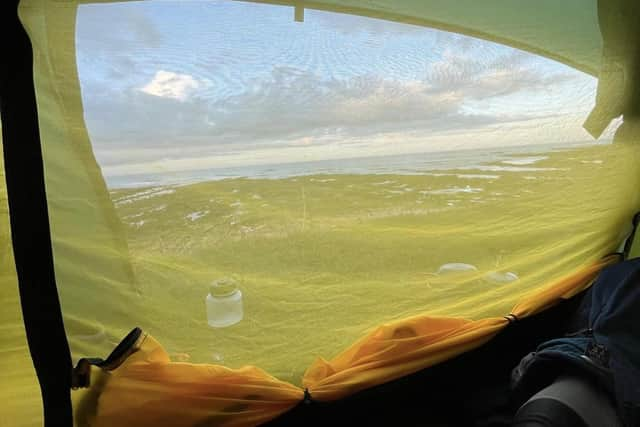 Speaking on Good Friday just outside Montrose on the east coast of Scotland, he said: "This last blister was a real stinker – I went to go and see a chiropractor when I came home to Woodhall Spa the last time because I was having problem with my arches and tendons, and he told me to get higher supports – which lifted my feet higher in my boots, and I didn't bring my first aid kit or poles with me on this day.
"That was the first and last time I leave without my full kit!"
The constant walking has, understandably, been taking its toll on Chris's legs and knees, but he said he's just been trying to walk slowly and steadily to avoid putting his joints under too much pressure:
"My knees have definitely been playing up, but I've been using lots of Deep Heat and using my poles to take the pressure off my knees.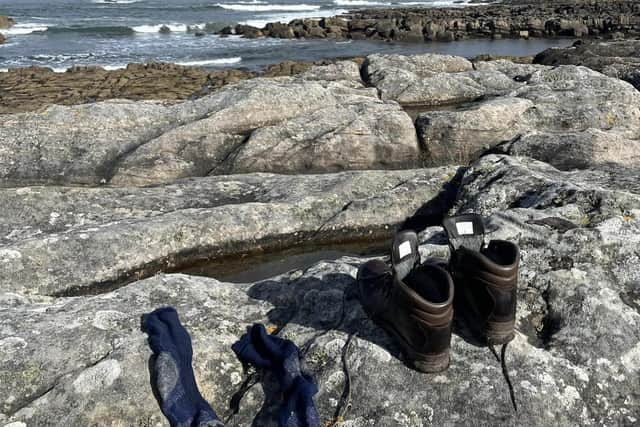 "I'm not doing anything silly either, just taking it steady."
Chris has continued to be supported by Freemasons and supporters both in England and Scotland on his journey so far, with many Masons Lodges putting on dinners in his honour and invitations to stay in others' homes to spare him sleeping outdoors for a night in his tent.
"I've had a few offers of places to stay, and I've made a rule to accept offers because people wouldn't offer if they didn't mean it," he said, "But I'm also finding the balance between paying money for B&Bs if I'm feeling it and camping in my tent as the weather has been getting better, and I want the adventure.
"I've had a new nights where it's been around -6°c, which had made getting out of my sleeping bag chilly! But I've not encountered any snow luckily."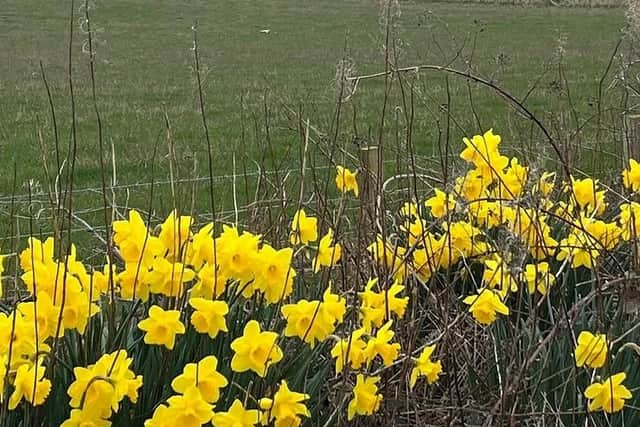 Chris will next be able to take a break from his adventures when he comes back to Woodhall Spa for a few days in May, and he is hoping to reach Cumbria in July or August in time for a family holiday – which he said he hopes doesn't involve any hill climbing or hiking...