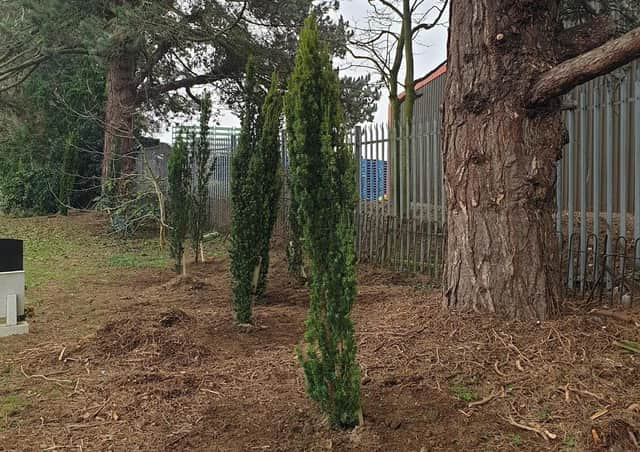 Late last year, the lime trees were pollarded – 'much-needed work that is required every seven to 10 years to maintain the health and beauty of the trees', a spokesman for the authority said.
Work has recently started on the large, established Scots pine trees, with dead wood being removed.
In addition to this, with advice from the arborist, the parish council has also agreed to plant more than 20 new yew trees at the rear of the cemetery.
"They will enhance the appearance of the cemetery even more, as well as providing a natural, living screen to cover some of the industrial fencing," a spokesman said.
"Our well-looked after cemetery regularly receives compliments and positive comments from visitors, and thanks must also be given to our village caretaker who maintains it to such a high standard."