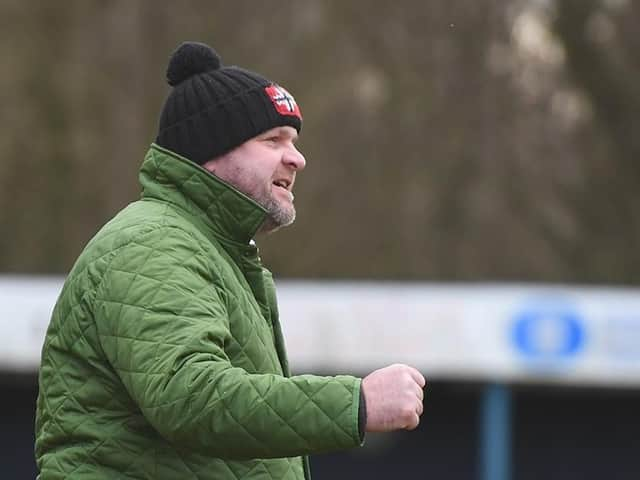 Gary Edgley.
Gary Edgley wants his Boston Town squad to cut out the inconsistencies as they look to get back to winning ways.
The Poachers host Desborough on Saturday, desperate to put a four-game losing streak behind them.
Manager Edgley knows his side have the talent to pull themselves up the United Counties League Premier Division table, but he wants the slump to be ended sooner rather than later.
"We need to concentrate on ourselves and not worry about anyone else," he told The Standard.
"We've shown that when we get our game right we don't need to worry about anybody at all - we don't.
"But it's that inconsistency that has costs us at times.
"When all's said and done it's results that matter - and if we don't get those results then no matter what I say, no matter how well we played, it doesn't mean a carrot."
Kick off at the DWB Stadium will be at 3pm.