Gainsborough Trinity boss releases whole squad
Gainsborough Trinity head coach Tom Shaw will be building his new squad from scratch after releasing all of last season's players.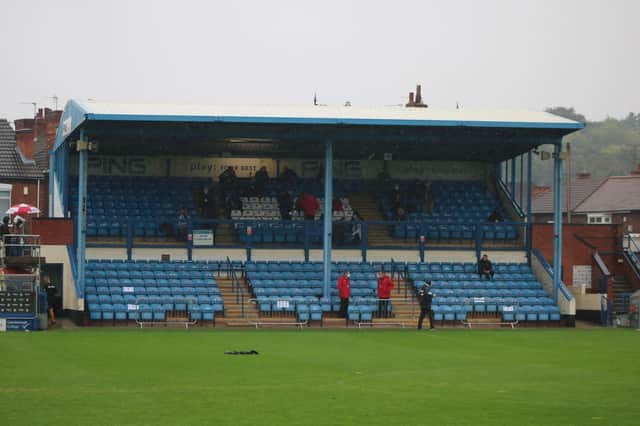 The new boss has chosen to build a side in his own mould after talks with last season's players, who were put together by former boss Curtis Woodhouse.
"(Shaw) held talks with all of the 2020-21 squad ahead of announcing his decision not to retain any of the side, choosing instead to start afresh, with a clean slate," a Holy Blues statement read.
"One player, Reco Fyfe, remains under contract, but is available for transfer.
"All players are thanked for their effort and commitment whilst wearing the Trinity shirt, during a very difficult period for the club and football in general during the pandemic.
"We wish them well in their future careers and are certain our paths will cross in the coming months and years."
Simon Ainge, James Williamson, James Leverton, Tom Jackson, Jack Walters, Gregg Smith, Rod Orlando-Young, Martyn Woolford, Lewis Dennison, Matty Dixon, Alex Wiles and Luke Lofts have all left the Northolme.
Striker Smith has wasted no time in finding a new club.
He has linked up with Spalding United, along with defender Nathan Stainfield who was a popular player during his time with Trinity.
Shaw is busy planning his side for next term.
"Signing news is expected next week, as Shaw begins to shape his new look side ahead of the PitchingIn Northern Premier League campaign," the statement added.