Tom Platt wants Boston United to make their new pink and grey kit iconic.
The midfielder was pictured sporting the 2022-23 away shirt when his new deal was announced this week - the first glimpse fans have had of the strip.
This campaign will be the first time United's outfield players have ever pulled on pink, and the new shirt seems to have already divided supporters on social media.
However, Platt believes that if the Pilgrims can chalk up victories on the road in the kit, fans will quickly warm to it.
"I like it. I think we've always had really nice kits since I've been at Boston, and I think that's another one added to the collection," Platt said.
"It's a bit like the blue one last year (which became the club's lucky strip as they wore it on their charge to the promotion final). We did really well in the blue one towards the end of the season.
"Hopefully we can make the pink one a bit similar."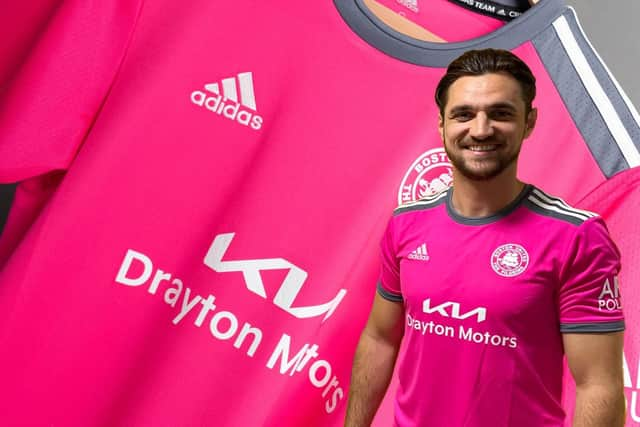 The new shirt will go on sale from the club shop from Monday morning.