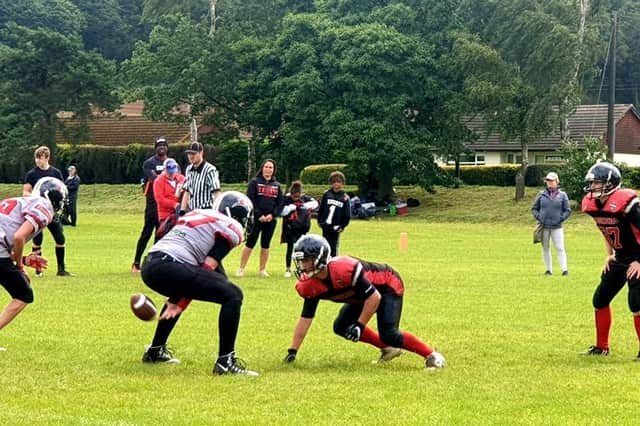 Lincolnshire Bombers are holding an open day for all newcomers interested in American football Sunday.
The senior side and academy (13-18 years) will both be welcoming anyone who wants to learn about the sport to Memorial Hall, North Hykeham (10am).
This is a great opportunity to come and try a different sport and have some fun.
Academy head coach Alan Chambers explains there is a position for all shapes and sizes in the sport, and he is proud of the Bombers reputation for developing young players in a safe and fun environment.
Coach Chambers said the Bombers Academy have successful coaching programme built on a string team first ethos.
Prospective players can find more information on the Bombers webpage www.lincolnshirebombers.co.uk/youth-academy and on all the main social media sites.
New players get first shot at renting equipment, so anyone who doesn't have the kit already is helped to keep costs to a minimum.