MY YORK STREET: Andy Butler became hooked on Boston United after watching them beat Wigan Athletic
As Boston United prepare to begin life in the Jakemans Community Stadium, The Boston Standard is asking Pilgrims fans to share their memories from the glorious - and sometimes forgettable - years at York Street. Today is the turn of Andy Butler...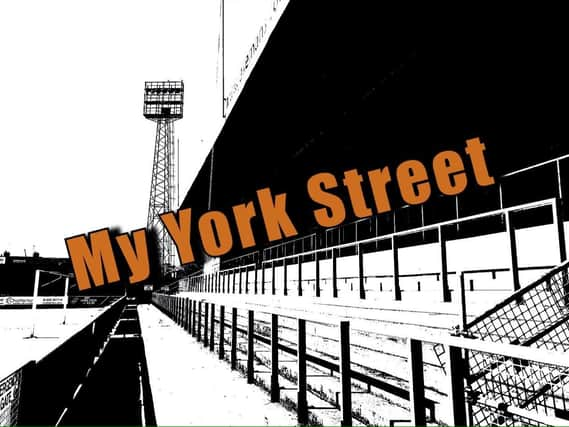 My first game: Wednesday, March 8 v Wigan in the Northern Premier League Cup. We won 3-1. Fantastic, I was hooked.
My favourite game: Probably the 5-4 win against Blyth Spartans in the FA Trophy in 1985. The 3-0 win against Runcorn in the quarter-final was right up there too, as was the Morecambe FA Cup game in 1996 (3-0).
My least favourite game: Any game in the Football League where Steve Evans was manager. After that Mossley in the FA Trophy semi-final in 1980.
My strangest game: The last Football League home game against Torquay in 2007 where we knew they were down and we'd almost certainly be joining them the week after.
My happiest memory: Too many to mention, but getting to Wembley in 1985 takes some beating. The cup game against Sheffield United was a big occasion too.
My worst memory: Not a worst memory, but I remember opening the programme for the first home game after my wife Lisa passed away and David Newton gave her a nice tribute which made my eyes sweat a little and was the mark of a top man.
My favourite goal: Bob Lee's last-minute header against Altrincham that took us to Wembley. That Jordan Thewlis goal against Rochdale this season for the scenes on the terraces, for too long the authorities robbed us of a proper end due to ground grading, that end in the Football League packed with fans would have been a sight to see.
My favourite player: Dave Adamson. Heart the size of a bin lid and a terrific all-round footballer. Bazza, Cookie and Tex Hardy for longevity and commitment to the cause.
My favourite manager: We played some great stuff under Rob Scott and Paul Hurst and the shame is they didn't see the job through because I believe they'd have got us promoted.
Best opposition player: Duncan Whatmore. Injury ruined what should have been a top career.
Best away side: The first away side I remember being clapped off were Altrincham in 1991 after they beat us 6-2, so I'll go with them.
I'll miss York Street because: It's a proper football ground built by the people for the people's game. Its location is second to none and it's going to be impossible not to hanker for the place even if we get to a Champions League final in the new ground.#