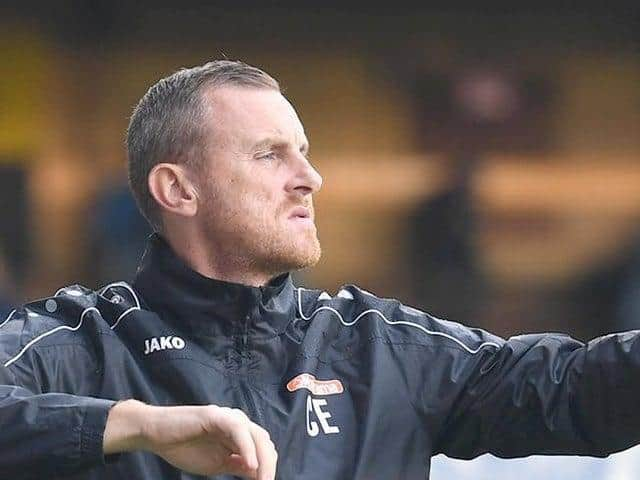 Craig Elliott
The goalless draw at Spotland means both sides will be in the hat for tomorrow's third round FA Cup draw.
In an open game Andi Thanoj could have won it for Boston, although Dale's Ian Henderson missed a sitter in stoppage time.
"It's me being grumpy. I'm disappointed, I think we could have won. We should have won," Elliott said.
"We had good chances and good moments and turned the screw.
"It sounds flat saying that but that's how I saw the game.
"We were excellent for long periods and players deserve a lot of credit."
Elliott elaborated, praising his squad for sticking to the game plan and not being overawed by the occasion.
He continued: "We put a lot of time and effort into getting ideas across, but the hardest thing is doing it. They all deserve credit.
"Even the subs who came on bought into it. The game plan worked.
"You ned a bit of luck to go for you and it didn't quite happen today."