The North West 200 sees racing on public roads around the 8.9 mile course where he had won in previous years and holds the outright lap record in the Superbike class.
However, the week didn't go as planned for Hickman and the FHO Racing team as, after qualifying well in all four classes the team were denied a start to the Superstock race on the Thursday because of a controversial technicality with the wheels on the FHO Racing BMW machines.
Despite passing the scrutineering tests on the Tuesday and taking part in all the qualifying sessions over two days, a last minute decision by the stewards meant that despite being on the grid for the start of the race, both Hickman and Josh Brookes were told they could not race leaving the team with no option to withdraw from the meeting.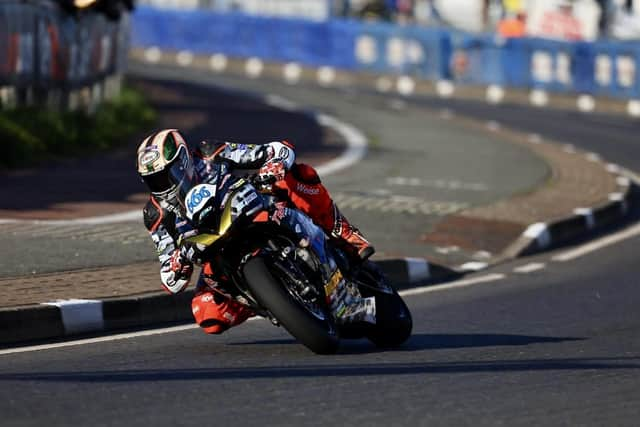 However all was not lost for Hickman as he entered into the Supersport and Supertwin races on his own PHR Performance machines, which were not affected, and with permission from FHO Racing he was able to race in the two classes.
Hickman lined up for a second row start to the first Supersport race on the PHR Performance K2 Trooper Triumph and mixed it with the top riders to cross the finish line in sixth place.
The Supertwin race was held over until the Saturday and although Hickman wasn't expecting a top result he was keen to try out the bike, coming home in fifth.
The second Supersport race saw Hickman at the front on the first lap and moved between first and fourth to take the flag in a fine third place.
He also set the fastest lap of the race which was also a new lap record in the Supersport class of 4m 33.029 – 118.273mph.
He said: "The K2 Trooper Triumph was awesome and PHR Performance team has done a cracking job with it. I am a big lad for a 600 really so to get on the podium is fantastic.
"I had a plan for the last lap but came across a back marker and it all went out the window, but I am super happy to get on the podium especially after what has happened in the last couple of days."
In the final race on the Supertwin class Hickman retired after two laps with a technical problem.​​​​​​​​​​​​​​​​​​​​​​​​​​​​​​​​​​​​​​​​​​​​​​​​​​​​​​​​​​​​​​​