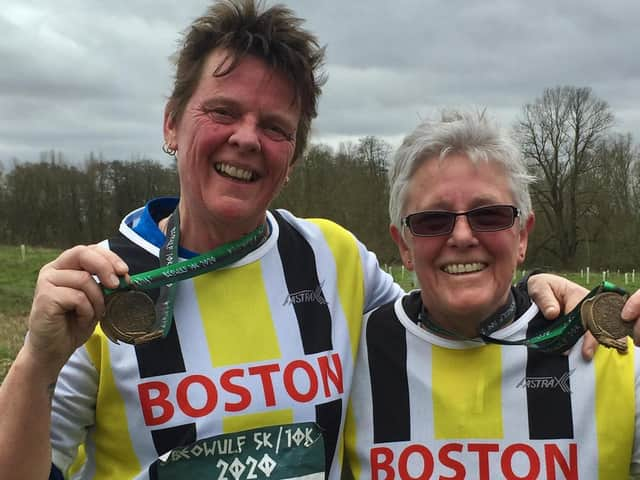 One of the final trail runs to take place before restrictions on mass gatherings came into force was held earlier in March, with Boston Community Runners Janet Edwards and Fiona Martin-Edwards competing at Bury St Edmunds.
The Beowulf 10k, an off-road race through stunning countryside, started and finished in West Stow Country Park.
Running together almost all the way, Fiona pulled away to finish strongly in 1:11.03 with Janet not too far behind in 1:12.20.