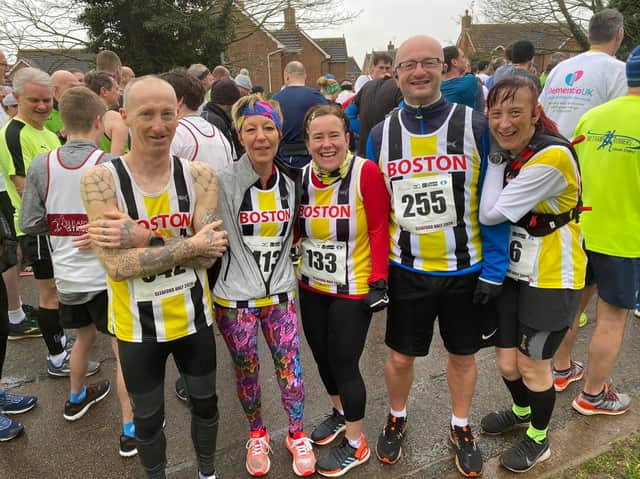 The Sleaford Half Marathon went ahead despite coronavirus fears with just under 350 runners taking part.
The course took in the pretty Lincolnshire countryside and villages of Kirby La Thorpe, Ewerby, Howell and Evedon.
The route was flat and in keeping with the old route that used to run out of RAF Cranwell, included approximately a mile along offroad footpaths.
The weather had turned somewhat as the runners got ready to start with very strong winds and rain making conditions testing.
Eight members of Boston Community Runners put in some impressive performances.
Beckie Dawson led the Boston runners home with a personal best time of 1:31.12, taking more than three minutes off her previous best.
The time also gave her fifth lady overall and first in her age category.
Kelvin Clements stopped the clock at 1:32:18. Just over five minutes later, Steve Roberts finished in 1:38.26 and Jayne Clements gained a PB of 1:58.42, with Andy Leates just behind in 2:02.41.
Sarah-Jane Eggleton was just minutes outside her PB but did manage to knock 18 minutes off her previous time for this course.
Steve Langford had a good run as he continues to build up the distances again and stopped the clock at 2:09.26, while Jayne Wallis was delighted with her time of 2:12.06.