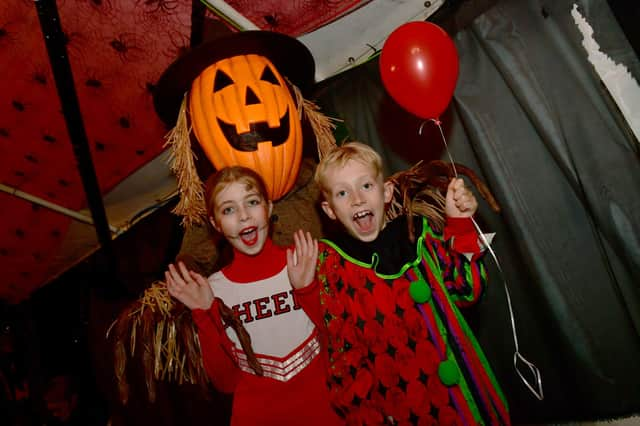 Evie Tomlinson 10 and Jacob Tomlinson, aged eight.
It was held on October 28 by new landlords of the Red Lion in Ruskington, Andrew Hall and Lisa Roberts.
Andrew, a former professional rugby player with Leicester Tigers, said it went better than anticipated.
" It was absolutely amazing, with over 150 children and parents inside and outside the pub," Andrew said.
Landlords, Andy Hall and Lisa Roberts.
" We had egg and spoon racing, tin can alley, fancy dress competition with prizes and karaoke."
Andrew added: "The feedback from the village has been phenomenal with the community saying it was what the village needed - to have a family pub back and bringing back the community spirit."
He plans further events including a Santa's grotto, duck race at Easter and children's summer parties.
From left - Flo Campbell 7, Theodoore Berry 10, Jake Macdonald 11, Amelia Macdonald 8, Leo Campbell 9, and Verity Berry 8.
From left - Freddie Simpson 4, Francesca McCutcheon 8, Olivia Laughton 2, Kian Rance 7, and Omelia Laughton 6.
Clowning around at the Red Lion, Ruskington. Gabriel Marques Butler, nine, and Wayne Marques Butler.